Nissan 370Z S-Tune begins to get official with new images and info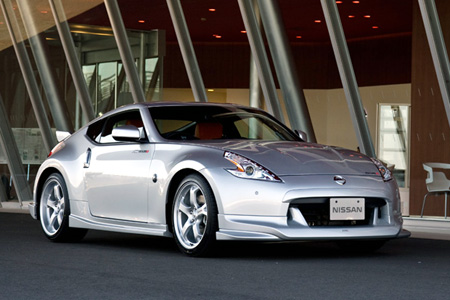 Nissan has released official images of the NISMO 370Z S-Tune, and the photos show a much more hardcore of version of the Japanese brand's new rear-wheel-drive sports car than we saw debut at the LA Auto Show last month. Buyers will be able to choose between the full-on body kit above with a new lower chin spoiler, "extension nose piece", rocker moldings, rear valance and rear wing or a toned down version. Those larger deep dish, five-spoke aluminum wheels are also an option, as are a stainless steel exhaust system, upgraded S-Tune suspension, additional body braces and S-Tune brake pads. More info & Pictures
Mitsubishi Evolution X FQ400 coming with 405 hp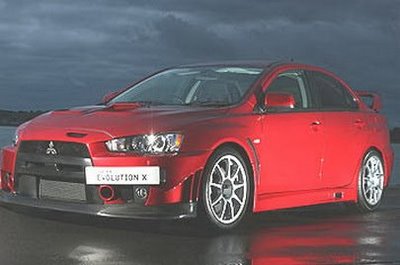 Autocar snagged a handful of pics and some initial specs of the UK-only Mitsubishi Evolution X FX-400, and as suspected, the hotter Evo is a road-going version of the ADR Motorsport-prepared sedan that successfully campaigned this past September in the 24-Hour Britcar Championship. The turbocharged 2.0-liter 4B11 will put out approximately 405 hp and 400 lb.-ft. of torque thanks to a new turbo, retuned ECU and center-exit exhaust. More info
Audi R8 V10 debuting in Detroit, cabrio coming in 2010
While other automakers are dropping out of the Detroit Auto Show left and right, Audi is heading to Motor City with guns blazing, beginning with the 2010 Audi R8 V10. Car and Driver decided to put the rumors to rest that the updated super coupe is officially coming to Detroit, packing a 5.2-liter V10 putting out 520 hp and 398 lb.-ft. of torque. Aside from the obvious aural and performance differences, the V10-powered R8 will make use of a pair of larger dual exhaust tips rather than the V8 model's quad outlets. More info
Audi TT-RS headed to Geneva Motor Show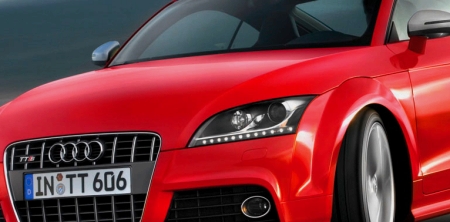 Audi-philes have even more reason to rejoice now that news comes in of an imminent TT-RS launch next March at the Geneva Motor Show. The standard-fare TT offers plenty of punch, and the TT-S spices things up a bit with a high-pressure version of Audi/VW's 2.0L forced-induction four banger. Sometimes, way too much is, ya know... just enough, and for speed freaks, Audi has apparently green-lighted an ultra-hot version as well. More info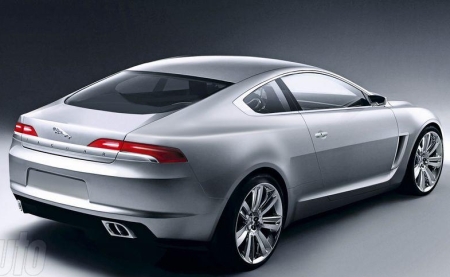 According to Auto Express, what you see here is slated to hit showrooms in 2010 and will go up against such luxury and performance stalwarts as the Mercedes-Benz C Class Coupe, BMW's 3 Series Coupe and the Audi A5. It's definitely got the looks to compete on equal footing, with the trendy high belt-line and minimal glass surface area. Where the XF sedan features slinky lines, this XF bulges in an exaggerated show of power, making the new Coupe a much more aggressive design overall. More info
Porsche Panamera finally arrives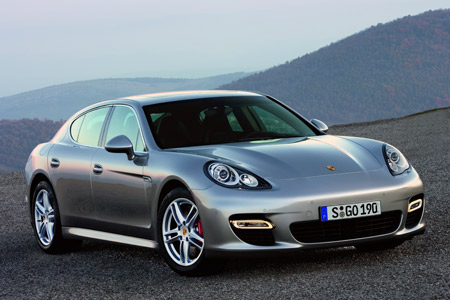 After what seems to be about the last three decades of seeing spy photos of Porsche's first four-door super sedan, the Panamera, the car is now officially revealed. Porsche is calling this a four-door grand touring sports car rather than a coupe or sedan. Power for the Panamera will come from a range of V6 and V8 engines that will likely mirror the Cayenne lineup. The engines will run from a paltry 300 horsepower up to the 500-hp unit from the Cayenne Turbo. More info & Pictures
Ford releases pricing for all five 2010 Fusion models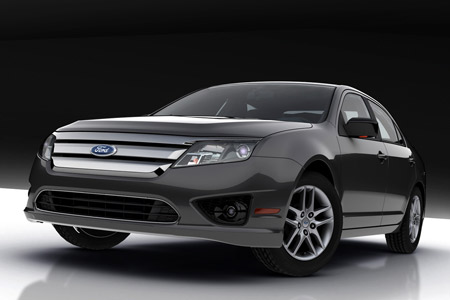 Fusion S: $19,270 (2.5L 4, six-speed manual). The dust has hardly settled from Ford's big showing at the 2008 LA Auto Show, and already it's making news again with the new 2010 Fusion. Today Ford launched a minisite to promote the redesigned mid-size sedan, and contained therein is pricing for all five models. Everything begins with the base Fusion S model that starts at $19,270 and comes with the new 2.5L four-cylinder and a six-speed manual. The range tops out at the Fusion Hybrid, which starts at $27,270. More info & Pictures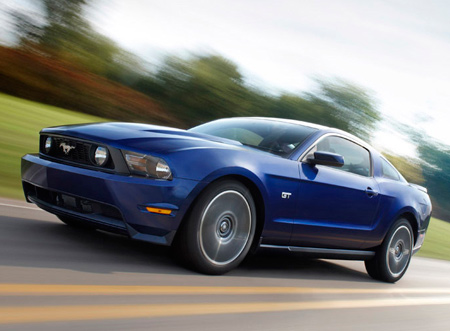 The 2010 'Stang is at once the same and different. Like the 2005-09 model, it's immediately recognizable as Ford famous pony car. If anything, it looks even more like a late '60s Mustang thanks to some additional curvature in its lines, especially along the belt-line. At the same time, it also looks more contemporary. The designers have improved the aerodynamics and reworked many of the design details. What may be even more important for drivers of the Mustang is an all-new interior that finally dispenses with cheap, hard plastics and looks like it was designed in this century, but more on that in a bit. More info & Pictures
DC Designs creates another Roller atrocity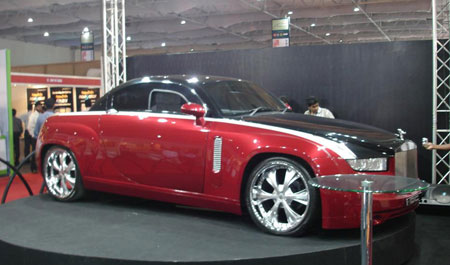 Dilip Chhabria unveiled the DC Ambierod at the 2008 New Delhi Auto Expo. The coupe was supposedly inspired by the Hindustan Ambassador, on which the Ambierod is based, and Chhabria wanted to create the Indian equivalent of the Holden Efijy concept from 2005. In short, he failed – hardly a surprise considering the wannabe Roller/350Z and the $375,000 Cayenne coupe that DC concocted in previous years.. More info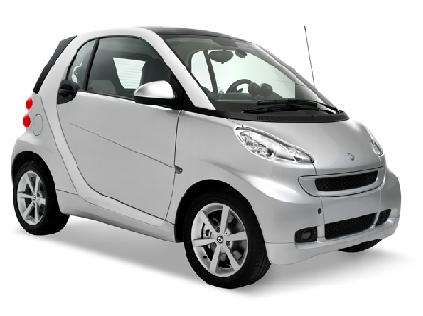 French designer Hermes must have exhausted itself working on the Bugatti Veyron, because it seem like the company wanted to tackle something small for its next project. What better place to go than the smallest car on the market, the Smart ForTwo.The Hermes Smart ForTwo was created to celebrate the decade anniversary of the micro car. It comes with new interior, entirely covered in leather and canvas, while several pockets are made in Hermès' style as well as umbrella which clips to the back of the seats. More info & Pictures
Nissan 370Z slips out ahead of early unveilings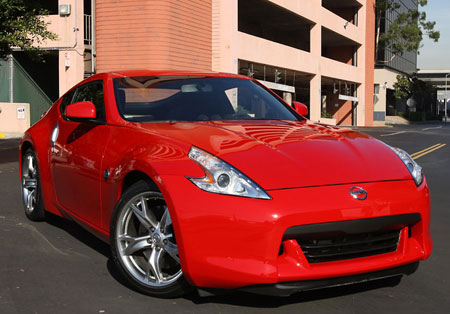 Nissan is planning not one, but two, separate events to reveal the new Nissan 370Z to a select group of gearheads ahead of its unveiling next week at the LA Auto Show. But Nissan's worst-kept secret keeps leaking out. So in addition to a handful of teasers, a few game-play screen caps and a trio of spy shots, GTRWorld has seven pics of Nissan's newest Z car out in the open. While the new head- and tail-lamp treatments have garnered the most attention, a few elements haven't been in clear view until now. More info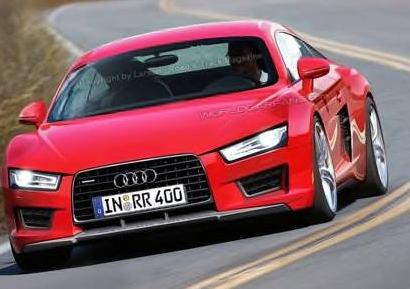 Apparently the new mid-engined R4 is a go. It will occupy a slot in the Audi lineup above the TT and below the R8, with prices starting around £35,000. Like the R8 it will be a two-seater only, available as either a coupe or roadster. AutoExpress even has an image of the car showing a strong familial resemblance to the big-brother R8. To distinguish it from its Porsche siblings, the Audi is said to be getting Quattro AWD and aluminum construction.Powerplants should include the full range of TFSI engines, from the 2.0L turbo, all the way up to the new supercharged and turbocharged 335-hp 2.5L five-cylinder from the TT RS. More info
Nissan GT-R named Car of the Year by Automobile Mag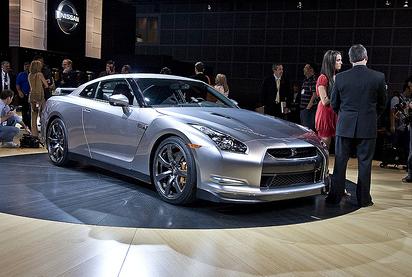 Nissan has hit a major home run with its latest Skyline, known as the GT-R here in the States. In fact, the car was knocked so far out of the park that it seems an obvious choice for anyone's Car of the Year. Nissan's latest supercar boasts enough performance to take on the best from the rest of the world regardless of price, making it an amazing value despite costing upwards of $80,000. As such, the new GT-R has been awarded the Car of the Year trophy from Automobile Mag. Other winners of Automobile's year-end awards include Audi's stunning A5 coupe, which takes the award for Design of the Year. More info
Bolwell Nagari supercar priced under $200k Australian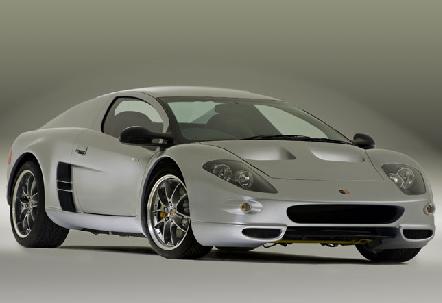 Australia is about to produce a new lightweight supercar that's set to debut at a pretty compelling price point. The car is a revival of the Nagari, which was produced in Oz back in the '60s and '70s. All of the usual supercar components are present and accounted for, including the abundant use of carbon fiber, twin Recaro seats and a Momo steering wheel with a flappy-paddle gearbox, as the Brits would say. That transmission is hooked up to a Toyota-sourced 3.5-liter V6 engine mounted amidships that powers the rear wheels. More info
Ferrari Scuderia Spider 16M to celebrate F1 title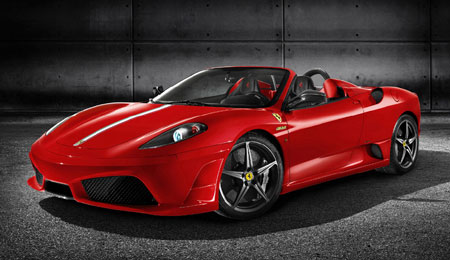 After winning its 16th Formula one constructors championship last week, Ferrari has chosen this week to release a open top version of the F430 Scuderia. The Scuderia Spider 16M gets all the goodies from the lightweight Scuderia coupe like the 510 hp 4.3L V8 and the 6-speed F1 paddle shift gearbox. Ferrari is claiming the Scuderia Spider is the fastest open top model they've ever tested around the Fiorano test track, presumably beating out even the might F50 of decade ago. More info & Pictures
Lamborghini Estoque - details on the production version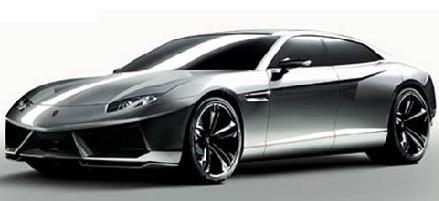 AutoCar revealed today the first details on the production version Estoque. The production Estoque will run the same all-wheel drive system as the Gallardo as well as utilize its 5.2-liter direct injection V10 engine that will give the sedan 500bhp and 450lb ft of torque. Top speed is rumored to be limited to 186 mph. More info
Aston One-77: short, wide and fast, with only 5 coming to U.S.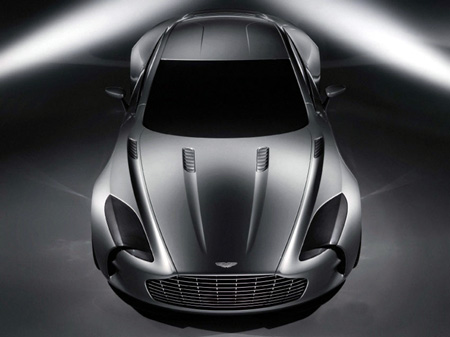 Despite a slowing economy, Aston Martin is not shying away from tackling some high-priced territory. Its Rapide four-door coupe is on the way, the as-yet un-named convertible DBS is due imminently, development of the V12 Vantage continues, and it's re-launching the Lagonda marque with some new luxury machinery. All the while the next DB9 and Vantage are tipped to go up-market, but not before the ultra-premium One-77 lands in the hands of a few very fortunate customers. Only six in the U.S. to be exact, with just five destined to stay in the UK out of the total production run of 77 More info
SEMA 2008 (Tuesday, November 4 – Friday, November 7, 2008 LAS VEGAS CONVENTION CENTER, LAS VEGAS, NEVADA, USA)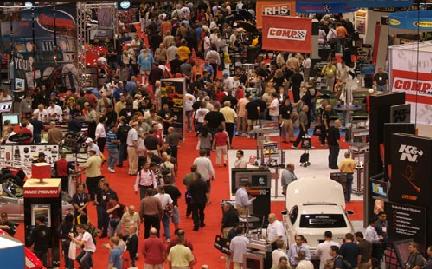 The SEMA Show is the premier automotive specialty products trade event in the world. It draws the industry's brightest minds and hottest products to one place, the Las Vegas Convention Center. As part of the AAIW, the SEMA Show attracts more than 120,000 industry leaders from over 100 countries for unlimited profit opportunities in the automotive, truck and SUV, and RV markets.The displays are segmented into 10 sections, and a New Products Showcase features more than 2,000 newly introduced parts, tools and components. In addition, the SEMA Show provides attendees with educational seminars, product demonstrations, special events, networking opportunities and more More info, Videos & Pictures
First real world pics of Nissan 370Z surface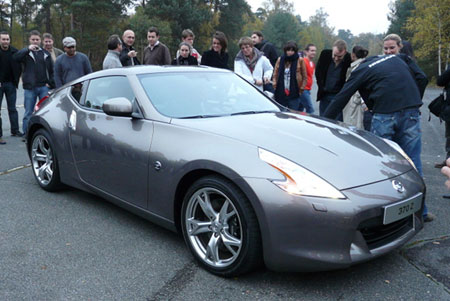 After a year of renderings, rumors and spy shots, Nissan finally provided an official glimpse of the new 370Z. Unfortunately, the only images released were a few computer-generated stills and a handful of screen captures from the next Need for Speed game. Now, we've gotten our hands on the first live pics of the Nissan 370Z, captured at an undisclosed event ahead of its reveal at the LA Auto Show later this month. While the CG images give us a general idea of the shapes employed on the new Z, it's not until you lay eyes on a few live shots (or better yet, see it in person) to let the details sink in. More info & Pictures
GM bringing Pontiac G8 ST concept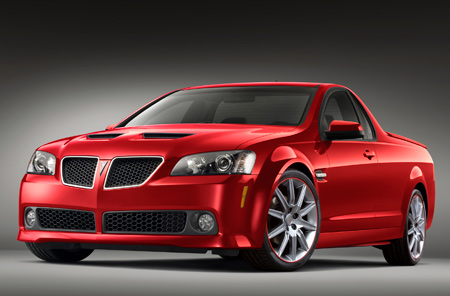 Pontiac's G8 ST will likely not be used much for hauling joists and sonotubes, and General Motors took note of that before preparing one for SEMA. Instead, the concept has been dolled up with goodies that may make it to the GM Accessories catalog once the G8 ST goes on sale in late 2009. The most visible enhancements are on the outside. The paint is called Liquid Hot, and custom 20-inch wheels handsomely stuff the fenders. Making the car look more menacing is a reduced ride height, too. More info
Toyota Venza priced from $25,975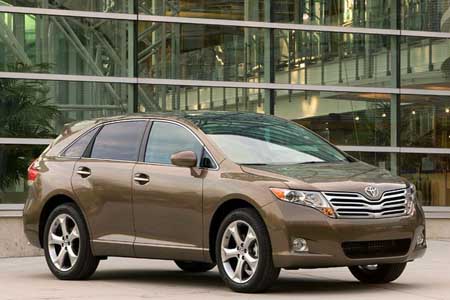 It's been almost a year since Toyota debuted its new Venza crossover at the 2008 Detroit Auto Show, and we've heard nary a peep since. With the launch of the V6 model only a month away, though, we've finally received pricing info. The rather ungainly looking Venza will start at $25,975 with Toyota's new 2.7L four-cylinder engine and front-wheel-drive, and top out at $29,250 for the 3.5L V6 model with AWD. This makes the Venza's pricing very close to its competition from Nissan and Ford, though Toyota's model is the only one available with a four-cylinder engine. More info
Nissan working on 600 hp GT-R LM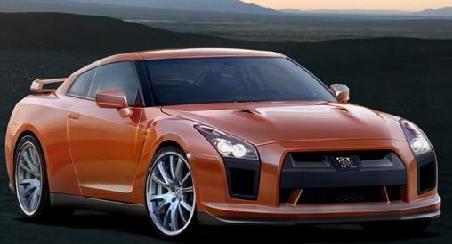 Rumors have been circulating for almost a year that Nissan plans to campaign the GT-R in several different series outside of SuperGT, including the Grand Am championship and the 24 Hours of LeMans. According to the Japanese pub, the twin-turbo, 3.8-liter V6 will be putting out approximately 600 hp and will be equipped with upgraded brakes, lightweight wheels, a beefed up transmission and reworked suspension components, in addition to a new aero kit to increase downforce. More info
Hyundai releases tech specs on 2010 Genesis Coupe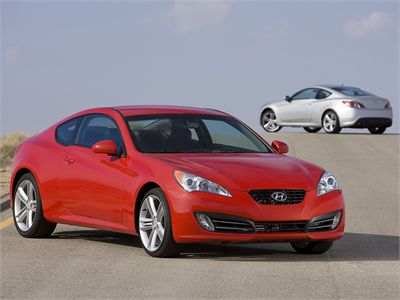 Hyundai's headline figure for the 2.0-liter turbo-equipped Genesis coupe is 30 mpg. While we can't fault Hyundai for trying to hype the two-door's fuel efficiency, for us, there are more important numbers to look at. Primarily power and weight. The 310 hp, 3.8-liter V6 model equipped with either a six-speed manual or auto 'box tips the scales at 3,402 pounds, and will be available in Grand Touring and Track models.T he GT variant includes a power-adjustable driver's seat, heated front thrones, navigation system, 360-watt stereo with 10 speakers, Smart Key, push-button start, Xenon HIDs, HomeLink with compass, heated mirrors, a back-up warning system and sunroof. More info
McLaren planning three new models, including one $96k sports car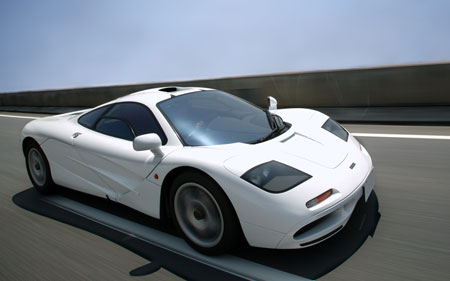 McLaren has several fingers in a handful of pies, and with its tenure with Mercedes-Benz coming to an end, it has more time to focus on expanding its range to compete with the big boys from Ferrari, Lamborghini and Porsche. According to CAR, three new models are being developed, spanning the range from a modern-day F1 to a $96,000 (£60,000) "entry-level" halo sports car that takes aim at the Porsche 911. More info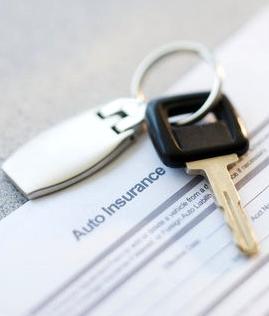 Insurance is a necessity for all vehicles on the road today whether it is a van, a little run around or a sports car, it can not be questioned, no ifs, no buts it is a legal requirement. Depending on which vehicle you drive determines the amount you pay for your cover and this guide will show you how to cut costs when insuring your expensive sports or performance car.
Next Ferrari F430 will use a turbocharged V8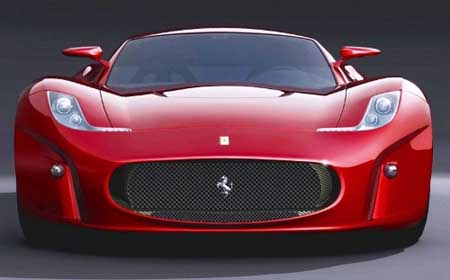 Not many people would have predicted that the Ferrari Enzo would be the guideline for the whole Ferrari line, but it seems the aerodynamic wedge shape will find its way onto the replacement for the F430. Internally known as the F142, the next Ferrari will likely borrow styling cues from the Mille Chili concept and should be revealed in late 2009 or early 2010. The F142 will be lighter than the F430 Scuderia (around 2750 lbs.) and will be powered by a mid-engined turbocharged V8 engine, with small displacement. More info & Pictures