2010 Lexus RX coming to LA Auto Show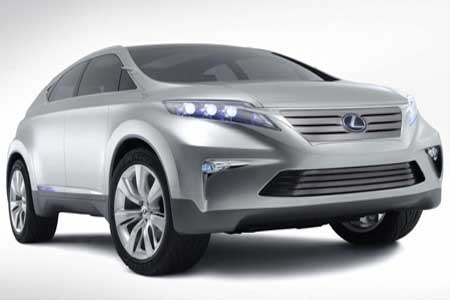 The Lexus RX is one of the most successful luxury crossovers of the past decade, with sales doubling or even tripling that of its competition. Remarkably, the RX has achieved its considerable success without a major overhaul, but that will change when the next gen RX is unveiled this November in LA. Details on the new RX have been scarce to this point, but we can be sure that a hybrid version will continue to be available and that a plug-in version is a possibility. More info & Pictures
Noble M600 caught testing in the U.S.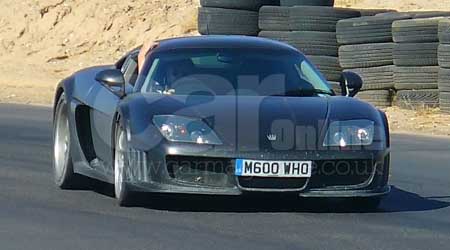 Noble had flown over a prototype of its newest model – the M600 – for a series of shakedowns in the western U.S. CAR was able to get a shooter out to Arizona to capture the M600 undergoing testing, using the same Yamaha-developed V8 found in the Volvo XC90. According to CAR's sources, the V8 has been fitted with twin turbochargers and output is estimated at somewhere north of 600 hp. More info
Nissan announced priced increased for 2009 Maxima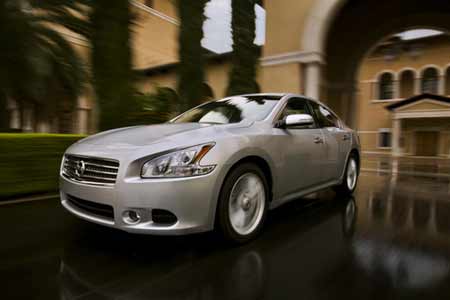 Nissan announced that the 2009 Maxima, launched last June, will cost more due to increased raw materials costs. Effective immediately, the price for the Maxima 3.5 S and Maxima 3.5 SV are $30,160 and of $32,860 respectively. Both models are equipped with an advanced 3.5-liter V6 and CVT transmission. For the extra price, you will also gain extra horsepower. For 2009, the VQ-series V6 engine will deliver 290 hp and 261 lb-ft of torque (estimated), an increase of 35 horsepower and 9 lb-ft of torque over the 2008 Maxima. More info
204 hp lithium battery powered MINI E revealed!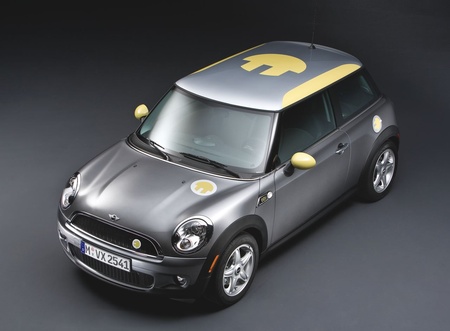 BMW has finally unleashed some information and photos of the much anticipated MINI E set to debut next month at the LA Auto Show. For those who haven't been paying attention, late last spring BMW announced plans to build and lease a fleet of 500 battery powered MINIs starting sometime in 2009. The front wheels of the MINI E receive torque through a single speed gearbox from a 204 hp, 162 lb-ft electric motor. Those numbers are rather unusual for an electric drive system which usually has much more torque. Nonetheless, the MINI E can hustle to 62 mph in 8.5 seconds and, according to BMW. More info & Pictures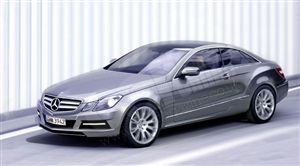 The crew from CAR laid out what the future holds for Mercedes' two-door offerings and now its tapped Larson to render what the forthcoming E-class coupe will look like ahead of its debut at the Geneva Motor Show next year. Engine choices will range from 184 hp four-cylinders (E200k) to an E63 AMG variant putting down 481 hp, while a 525 hp Black Series version will be offered further down the line. Seven-speed automatics will proliferate throughout the range, along with direct injection on all gasoline-powered models. More info
Cadillac prices 2009 CTS-V from $59,995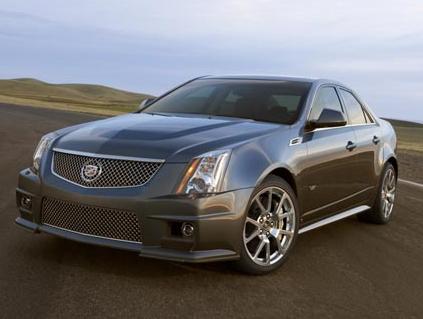 The Cadillac CTS-V has already proven that its impressive power stats translate nicely to the track with sub-8 minute 'Ring times and a 0-60 time of 3.9 seconds. The General is also positioning its new 556-hp halo sedan as a performance bargain, having announced today that it will go on sale around November 1 with a starting price of just $59,995. That's more than $40,000 cheaper than the less powerful XLR-V, and we'd argue the CTS-V is more attractive with its v2.0 Art and Science styling. More info
Confirmed: This is the 2010 Toyota Prius
Toyota has confirmed publicly on its Open Road Blog that these shots are indeed the 2010 Prius. Toyota PR reportedly confirmed to the website that what we're looking at is the same car that will be revealed in January at the 2009 Detroit Auto Show. Mechanically speaking, the new Prius is expected to arrive with a more powerful gas engine, bigger electric motor and, despite continuing to use nickel-metal hydride rather than lithium-ion batteries, improved fuel efficiency. It is the Prius after all. More info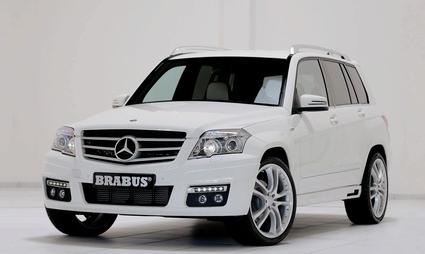 BRABUS tunes all manner of Mercedes-Benzes, and even branches out by pumping performance into diminutive smart cars that have very little business going fast. Likewise, BRABUS also tunes Mercedes SUVs that usually have no business bragging about their performance, and there's a new Merc ute on the scene that has yet to get the German tuning firm's treatment... until now. BRABUS has just released details on its new Exclusive Program for the Mercedes-Benz GLK that allows owners to tune the new soft-roader to their heart's content. More info & Pictures
Dodge bringing Viper-powered Challenger SRT10 Concept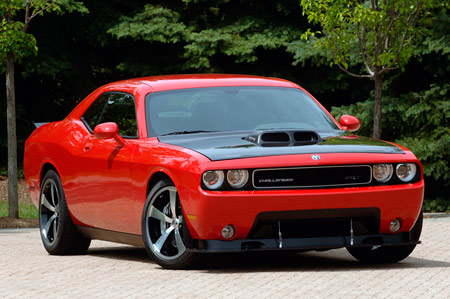 Meet the Challenger SRT10 Concept, which sports an 8.4L V10 engine graciously donated by a Viper SRT10. As well as what happens when you attempt to transfer the engine's 600 horsepower and 560 lb-ft of torque to the ground through the Challenger's rear tires. Needless to say, enough tire smoke is produced to affect the weather in China. Other mods include a functional carbon fiber shaker hood that feeds air to the voluminous V10, a carbon fiber front splitter and rear deck lid, a new rear spoiler More info
McLaren P11 already caught on the road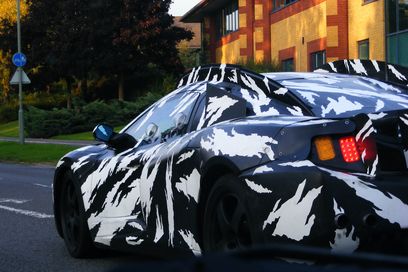 Expected to show up in production trim about 18 months from now, the P11 will certainly be a tough secret for McLaren to keep. The P11 is one of the most highly anticipated sequels in automotive history, so it shouldn't come as much of a surprise that spy shots of running prototypes have already surfaced. This time it's Auto Express publishing a few pics of the car in the wild. Heavily camo'd, the car was spotted near the McLaren F1 shop in Woking, Surrey. Even in disguise you can see that the car looks like it will be as trim More info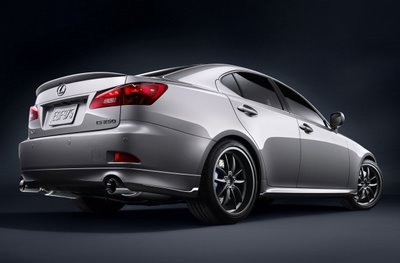 Lexus unveiled a new version of its IS 250 sports sedan called the Sports Concept. So what, you ask is the Lexus IS 250 Sports Concept? Think of it as IS F-light, but not quite as light on substance as appearance packages from its German rivals (think Audi S-line or Mercedes AMG sport packages). The show car has been outfitted with 19" wheels hiding cross-drilled two-piece rotors clamped by six-pot calipers up front and four-pots in the rear, painted trademark Lexus F blue. More info & Pictures
Arash reveals final form of AF10 supercar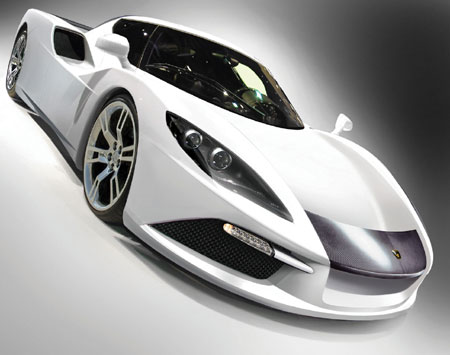 Small independent exotic automakers abound, including names like Ascari, Ultima, Noble, Farboud, Farbio and Arash, to name just a few. Trying to keep track of them all is enough to make your head spin, especially when the same guy is behind the latter three. After selling off Farboud, the new owners changed the name to Farbio and founder Arash Farboud started a new outfit under his first name. What you see here are the first proper images of his latest creation, the Arash AF10. More info
Audi R8 V10 and Spyder versions to be scarce and dear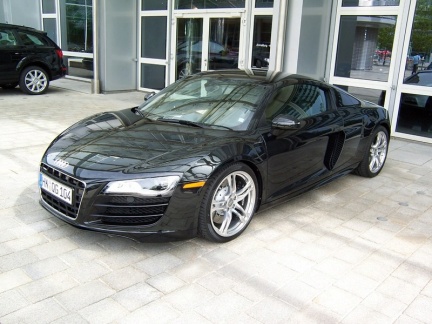 Well, with V10, convertible and possibly diesel versions in the works, we can't imagine that demand will subside anytime soon. You might think that Audi would be smart to amp up production to handle the high demand, especially with those new versions coming soon, but that isn't gonna happen according to Audi. Seems they can only make 27 R8s a month day and no more. That should keep the R8 variations very scarce and very dear. For those lucky enough to have the coinage and a place in line, there is more news. More info
Gallardo LP560-4 - CAR Magazine's performance car of the year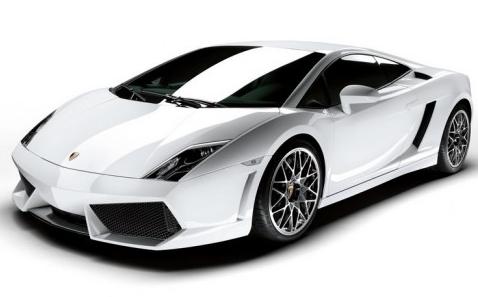 The Gallardo Lp560-4 won the title of Performance Car of The Year 2008 in CAR magazine's annual test. The Gallardo LP560-4 compete with the Porsche 911 GT2, Aston Martin DBS and Mercedes-Benz CLK Black Series. It then went on to win the overall competition against finalists from seven other categories, including challengers such as the Nissan GT-R, Mitsubishi Evo 360 and Mini John Cooper Works. More info & Pictures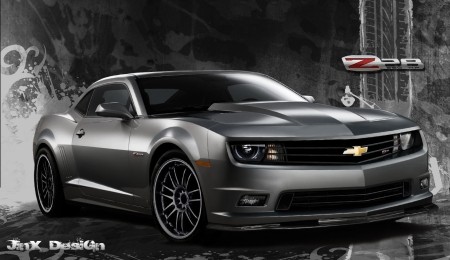 A talented designer who goes by Jinx on Camaro forums has created some renderings of what a Camaro Z28 could look like. He envisions a supercharged 6.2L LSA engine underhood with 550 horsepower. That hood would need a power bulge to cover the supercharged mill, and the rendering features a clear opening like the latest ZR1, along with a carbon fiber splitter up front. More info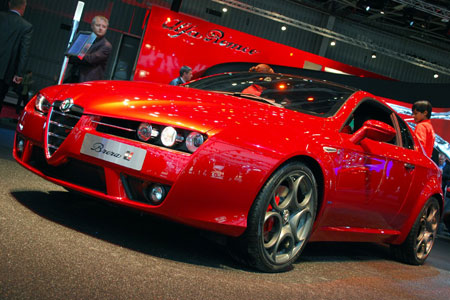 The Brera Ti picks up some of the improvements developed by British rally and racing concern Prodrive (yes, that Prodrive, the ones who field Aston Martin in Le Mans, Subaru in the WRC and brought Honda back into F1). The Ti gets a stiffened suspension, 8C-style 19-inch anthracite alloys and Brembo brakes. More info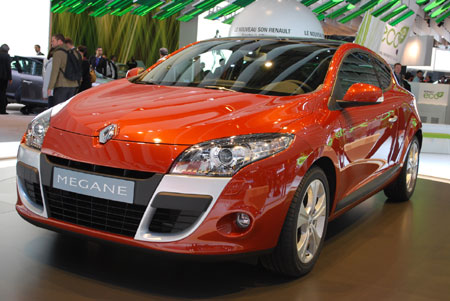 The Megane is Renault's bread and butter, competing in a dog-eat-dog segment against the likes of Volkswagen's new Golf and the popular European-spec Ford Focus. Diversity is part of Renault's plan of attack, planning to offer six different Megane bodystyles, each with its own distinct character. To start off, Renault launched the five-door hatchback and the sleek new coupe on its home turf here in Paris. More info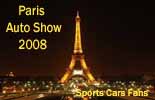 Day 1 of the 2008 Paris Motor Show is now officially over and below you'll find our complete coverage of the most exciting concepts and production vehicles that were unveiled. We're curious to know which concept is your favorite and which production vehicles you are most looking forward to. More info & Pictures
Lamborghini Estoque official details and images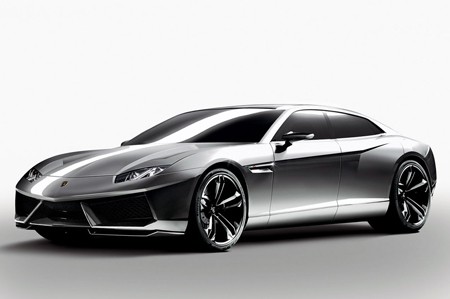 After several weeks of teaser shots from Lamborghini we finally got a full view of the Lamborghini Estoque concept this morning ahead of its official debut tomorrow morning. However, the photos were relatively small and details were scarce, but we are now able to bring you high resolution photos and full details via a press release from Lamborghini. The Estoque, named for the sword use by the Matador in a bull fight, is actually listed as mid-engined with the motor placed behind the front axle. More info & Pictures
Officially Official: BMW Concept X1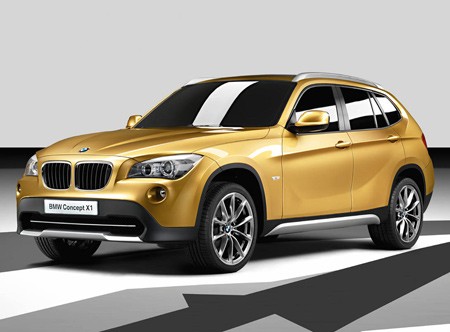 After last night's impromptu unveiling of the BMW Concept X1 set off Dan's gag reflex, the Munich-based automaker has released the first batch of official info and images of its premium compact CUV. Most of us here at Autoblog echo Dan's sentiment that the Concept X1 is an ugly duckling, with very odd proportions for such a small CUV.he front end wears the new swollen nose first seen on the new 7 Series, while squared off wheel surrounds and lots of pinched surfacing reminds us of what we didn't like about the Bangle-era of BMW design. More info & Pictures
Volvo developing 300-hp C30 with AWD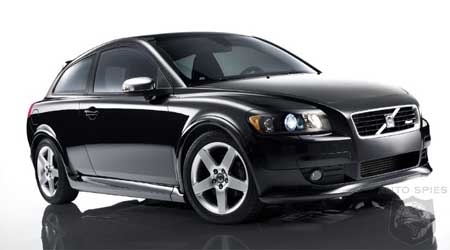 Rumors of a new Volvo hot hatch have gotten hot again with talk of a new 300-horsepower C30 for Europe. According to reports, the new model would be powered by the same 2.5-liter inline-five cylinder turbo engine that powers the new Ford Focus RS. Volvo may limit the new model to 4,500 units worldwide. More info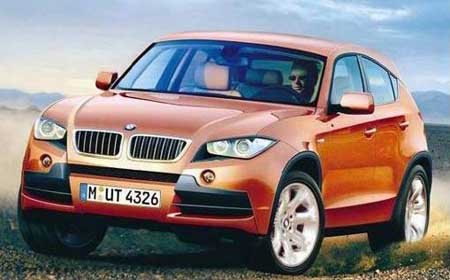 The X1 will go into production in the fall of 2009 and will compete with SUVs like the Volkswagen Tiguan. In America we will see the 2.5 liter version delivering 218 hp. Europe on the other hand will also get the X1 30i with 265 hp and the 30d, whose engine delivers 245 hp. More details on the future small SUV from BMW will likely be available after the concept is officially shown at the Paris Auto Show in October.
Bugatti Veyron 16.4 Grand Sport pricing announced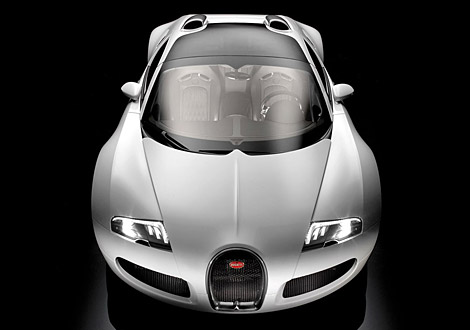 Bugatti announced pricing on the 2009 Veyron 16.4 Grand Sport. The supercar will go on sale in March 2009 at a price of 1.4 million Euros ($2 million), which was in line with what was expected. It will be limited to only 150 units, with the first 50 of these going exclusively to registered Bugatti customers. When the roof is closed, the Bugatti Veyron 16.4 Grand Sport can match the fixed roof car's 253 mph top speed, while speeds of up to 223 mph are possible with the targa-type roof off. More details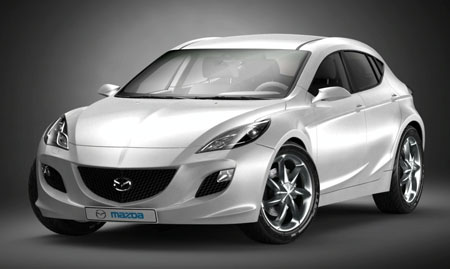 We have an idea of what the next Mazda3 will look like based on some trademark renderings that Mazda supplied the European Union Office of Harmonization for the Internal Market; basically what they amount to are patent drawings. Based on these very rough outlines, somebody named Pascal Boissé from Auto-Motive D&C has created a rendering that gives us a slightly better idea of what the new compact car will look like. More details
Mitsubishi Lancer Sportback and Ralliart revealed early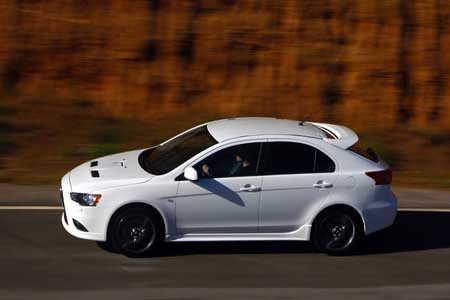 Mitsubishi told us way back in June that it would debut the five-door Lancer Sportback and Sportback Ralliart at the Paris Motor Show in October. They were close, as images of the two models have surfaced on the web today just a week before the big show in Paris. The new Sportback model adds all the versatility of Subaru's similarly shaped 5-door Impreza models, which should be a big hit in Europe where they'll go on sale first. More details
2009 Mercedes S 600 Pullman Guard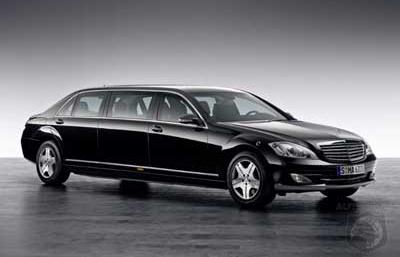 Mercedes unveiled today the S 600 Pullman Guard, a limousine integrated Highest Protection. The car was unveiled to celebrate 80 years of manufacturing vehicles with factory-integrated special protection. The technical basis for the new Pullman limousine is provided by the S 600 Guard, the top of the Mercedes-Benz Guard range. It is powered by a superbly smooth twelve-cylinder biturbo engine with a displacement of 5513 cubic centimetres and an output of 517 hp with an impressive 830 Nm of torque. More details
Toyota to display CNG fueled Camry Hybrid concept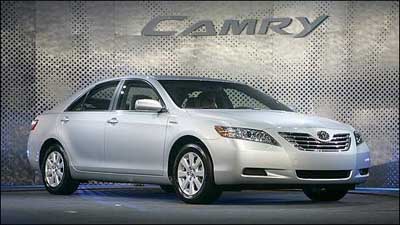 Toyota plans to address that oversight at the LA Auto Show in November with a CNG fueled Camry Hybrid. Vehicles running on compressed natural gas are nothing new, although the only one currently offered by a major automaker in the US right now is the Honda Civic GX. Since CNG vehicles have a shorter range, they have primarily been used by fleets with centralized filling stations. More details
Fiat Abarth 500 esse esse revealed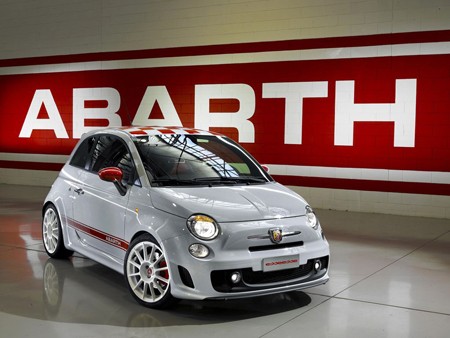 The first official images of the production Fiat 500 Abarth esseesse (SS) have made their way onto the Web and as suspected, it's as racy as a hot hatch can get. The esseesse is fitted with a full body kit consisting of a new front fascia, lower side skirts and a redesigned rear bumper housing a diffuser and pair of chrome exhaust tips, while 17-inch wheels and a small spoiler round out the appearance package. More details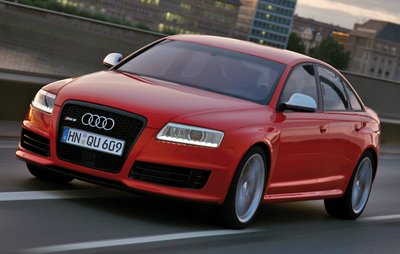 Audi RS6 is one of the most desirable cars on the market. Previously only available as a wagon, Audi gave us a sneak peek of the new RS6 sedan in Moscow ahead of its official unveiling next week in Paris. For those of you who cannot wait that long, Ingolstadt has come to the rescue with new images of the twin-turbo V10 speed demon.
[Source: Audi]