Nissan 240/Fairlady Z successor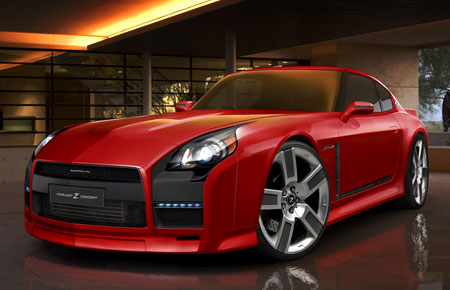 Nissan's plans for an affordable, rear-wheel-drive coupe to slot in below the current Z have been rumored for years and we've been informed that internal politics have killed off at least one revival of an iconic Datsun. If work ever gets underway on another budget coupe, Nissan should seriously pursue Polish designer Iacoski and his interpretation of a 240Z/Fairlady revival. Click Here for more details
Honda unveils updated 2009 Civic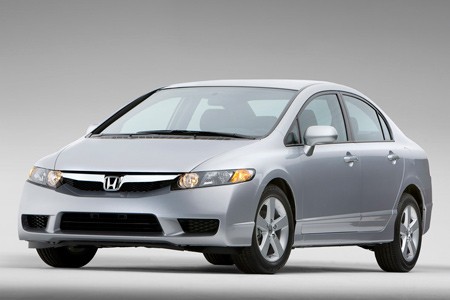 Honda makes it official by revealing all the changes made to its popular small car. As we've already learned, exterior changes include a new front bumper cover that reshapes the bottom curve of the grille and features three prominently placed. 2009 Civics will also offer Bluetooth for the first time on models equipped with navigation systems, and the EX, EX-L, Hybrid and Si get a new USB port to plug in digital audio players. Honda has also chosen to make stability control, or what it calls Vehicle Stability Assist, standard on these models only. Click Here for more details
2010 Cadillac CTS coupe coming to LA Auto Show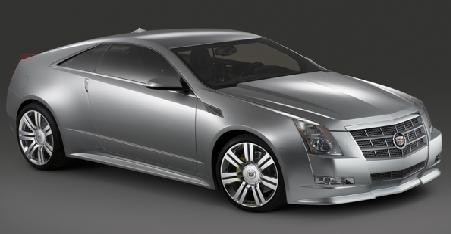 Cadillac invited a select group of journalists to see the production version of the CTS coupe. Naturally, cameras weren't allowed inside the Caddy tent to keep images leaking out ahead of the coupe's official unveiling this November at the Los Angeles Auto Show.Production will begin next summer. GM execs remain mum on engine choices, expect the same duo of V6s available on the sedan and sport wagon to carry over to the coupe, along with the CTS-V's 550 hp, supercharged 6.2-liter V8 later down the line. Click Here for more details
Infiniti G37 Convertible revealed ahead of L.A.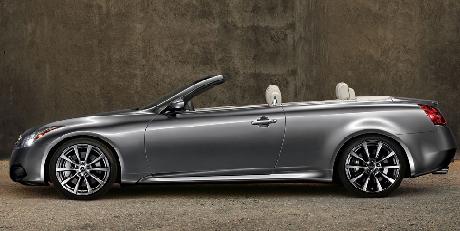 Infiniti, Nissan's BMW-hunting luxury brand, has unveiled the 2009 Infiniti G37 Convertible, a retractable hardtop 4-seater that preserves the Coupe's good looks even with its 3-piece folding metal roof neatly tucked out of sight, as you can see here. Power from the 3.7L V6 will be in excess of 320 horses, and numerous comparos against the BMW 335i convertible are inevitable. Click Here for more details
Rendered Speculation: Next-gen Mazda3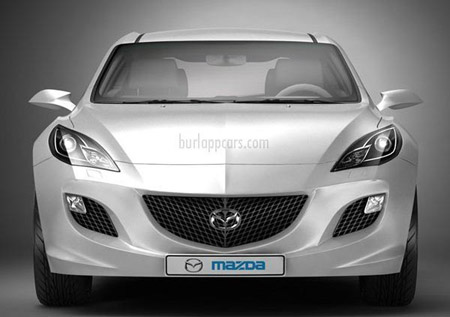 The Mazda3 has been a compact darling ever since its introduction in 2004, and even though its current design is nearly five years old, it still wins many comparison tests. Since its near the end of a design cycle, a new Zoom Zoom Mazda is on its way, and some interesting renderings have been published online of what the new Mazda3 could look like. Click Here for more details
Audi officially unveils supercharged, 3.0L TFSI V6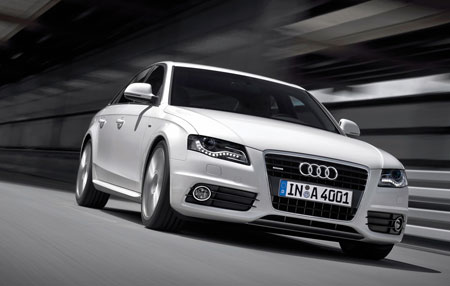 Audi has finally confirmed all the details on its new range-topping supercharged V6, and the final output figures are in line with previous reports. The 3.0-liter TFSI engine (although the "T" is a misnomer since it used to stand for "turbo") is putting out 290 hp and 310 lb.-ft. of torque, with maximum twist beginning at an incredibly tractable 2,500 RPM. Click Here for more details
Porsche unveils 2009 911 Carrera 4 and 4S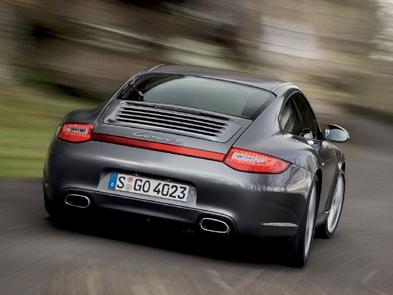 Porsche has followed up the debut of its freshened 997 rear-wheel-drive range with the introductions of the all-wheel-drive 2009 911 Carrera 4 and Carrera 4S. Visually, the C4 and C4S are immediately distinguishable from their 2WD counterparts via the red reflector strip spanning the width between the taillamps. That's a nice touch that brings back some fond memories of the 911s of our youth. The C4's rear bodywork is also wider than that of the 2WD cars. Up front, you'll find the same schnoz introduced a couple of weeks ago. Click Here for more details
Alfa MiTo GTA confirmed with 230hp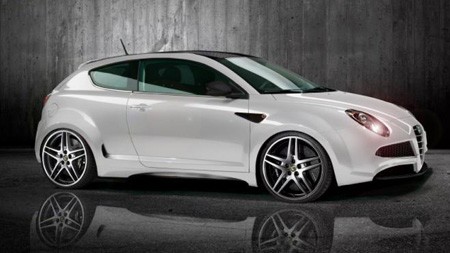 Alfa Romeo will produce a high-performance version of its new MiTo hatchback that will wear the vaunted GTA badge. The nameplate was historically used on top-of-the-line performance-oriented Alfas, and will make a comeback with the range-topping MiTo. Pictured above is a rendering of what the GTA could look like. Power will come from the company's 1750cc 230hp turbo four, with variable valve timing and direct injection. Click Here for more details
Land Rover developing new 7-seater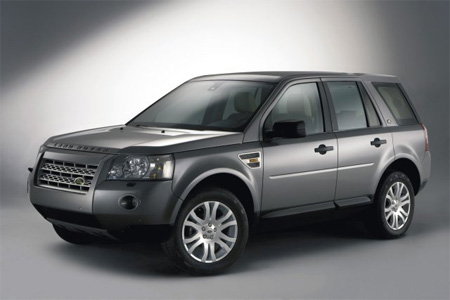 Land Rover is reportedly developing a new seven-seater SUV based on the Freelander. Codenamed "Project L486", the new vehicle will slot into the line-up in between the Freelander and the Discovery, with styling cues culled from the LRX concept.The new model is expected to make its debut in 2012, with production taking place alongside the Land Rover Freelander and the production LRX and the Jaguar X-Type at the Halewood plant in Merseyside, England. Click Here for more details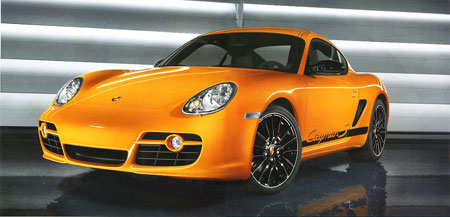 The Porsche Cayman S Sport is packing 303 hp, up from 295 hp, and will come equipped with Porsche's Active Stability Management system, a 10mm suspension drop, blacked-out wheels and a two-tone paint scheme aping the 911 GT3.
Pricing is rumored to be set at £49,890 and expect more details to be revealed shortly.
2010 Chevy Camaro - Official Details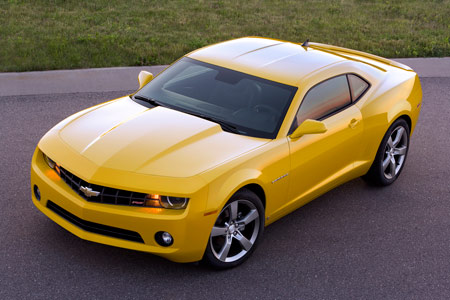 Chevrolet Unveils The 2010 Camaro - A Fun, Efficient Sports Car For The 21st Century
* All-new, world-class sports car
* Fuel-efficient, 3.6L direct-injected V-6 delivers an estimated 26 mpg on the highway
* Range of fuel-saving, six-speed transmissions standard on all models and powertrains
* Powerful SS models equipped with LS3 V-8 (manual transmission) and L99 with Active Fuel Management (automatic transmission) Click Here for more details
Volkswagen unveiling two-door Elise fighter in LA, new sports car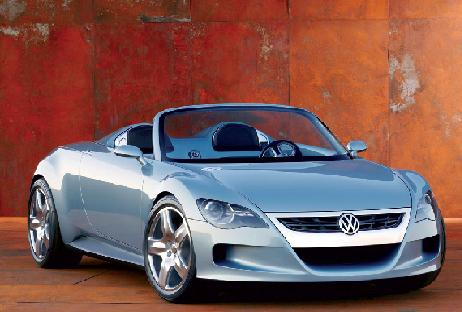 According to Autocar, this newest concept aims to be a budget alternative to the Lotus Elise, balancing performance and fuel economy in a low-cost package. Sources suggest that the coupe will feature either a 168 hp, 1.4-liter TSI gasoline engine or a 125 hp, 1.6-liter TDI mounted amidships and sending power to the rear wheels via a seven speed DSG gearbox. If and when the production version debuts in 2011, the coupe's curb weight is pegged at just over 2,200 pounds, allowing it to run to 60 in under seven seconds while still returning over 55 mpg. Click Here for more details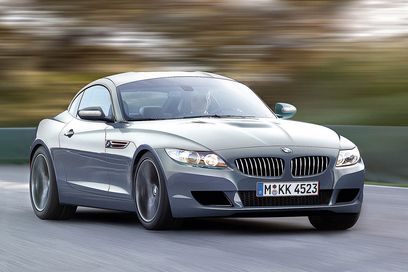 As reported before, the next Z4 will feature a retractable hard top, but a cloth roof will continue to be offered on entry-level models. Motivation will come in several different flavors, beginning with naturally aspirated four- and six-cylinder powerplants. A diesel is also being considered – a first for the Z4 – and there's no doubt that the 3-series-based roadster will come packing the twin-turbocharged, 3.0-liter inline six that's proliferated throughout BMW's lineup. Click Here for more details
350 hp Volvo C30 R in the works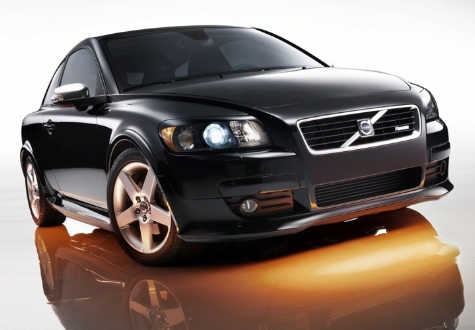 Volvo gave its C30 hatchback a pretty aggressive look when it introduced the R-Design package, but unfortunately none of that sportiness made its way beneath the hood. Adding some show to the go, Volvo has reportedly created a C30 prototype fitted with a turbocharged inline-5 pumping out 350 horsepower using the Ford Focus RS engine block as a base.
2010 Chevrolet Camaro revealed!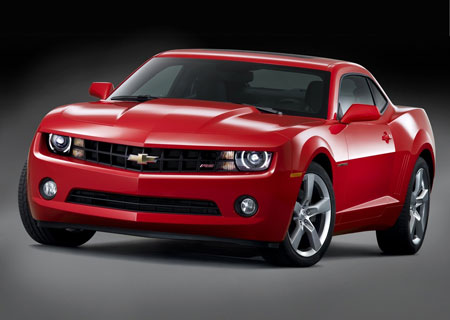 Camaro will come in LS, LT and SS trim, equipped with either a six-speed manual gearbox or a six-speed automatic. Of course, that doesn't account for the very-obviously-marked RS car that is shown in the official photos, so who knows what the whole story is.2010 Chevrolet Camaro
Engine choices include either a 296 hp, 3.6-liter V6 or a 416 hp 6.2-liter V8 which will feature cylinder deactivation to boost fuel economy. Click Here for more details
SSC (allegedly) to produce the world's fastest electric supercar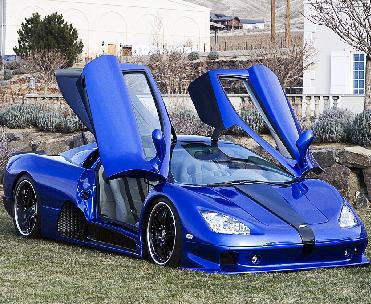 The electric hyper coupe from Shelby SuperCars manufacturer claims that its battery will not require a charge "for six years"), powering dual, five-hundred horsepower electric motors, the whole thing sounds more than a bit fishy. It deserves noting that the battery technology doesn't exist to support those claims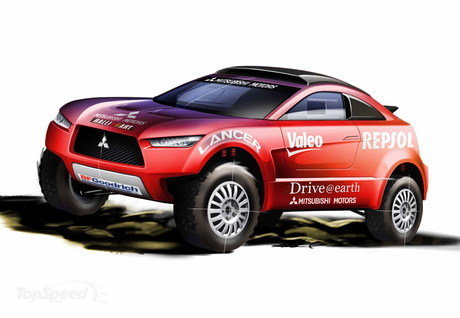 Mitsubishi unveiled today a new competition car, the Racing Lancer, whose mission will be to target victory on next year's Dakar which breaks new ground in 2009 with a switch from Africa to South America. The Racing Lancer is a Super Production Cross-Country Rally car, which has been developed in compliance with the FIA's Group T1 regulations (modified cross-country rally cars). It also complies with the new rules due to come into force in 2010. Click Here for more details
UK to get updated RX-8 starting in late August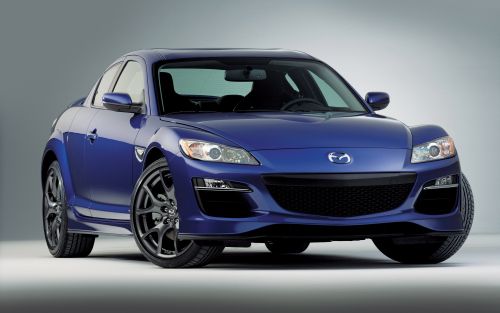 Later this year Mazda is introducing a new version of its unique rotary-engined, four?seater, four-door coupe – the Mazda RX-8 R3. Powered by an improved version of the 231ps twin-rotor engine, the new R3 will offer drivers a heightened experience with faster steering, chassis and engine responses, more refinement, more equipment and even greater value. On sale from late August, the new Mazda RX-8 R3 will be priced at £24,995 (on the road). Click Here for more details
Opel and Vauxhall versions of Volt to be built in U.S.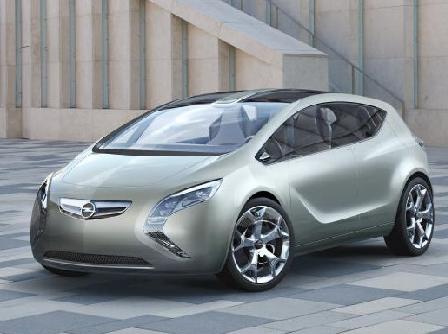 When the Volt concept was first unveiled, GM was not sure how to badge European versions of the E-Flex cars. Apparently, the decision has been made and the first Euro-bound EV's from GM will be badged as Opels, with a Vauxhall version coming shortly thereafter. All three models of the E-Flex chassis will be built in Detroit atop the next-gen Delta compact car platform which was designed to carry a large lithium ion battery pack along with a range-extending engine. Click Here for more details
HUMMER H3T starting at $31,495, sales begin September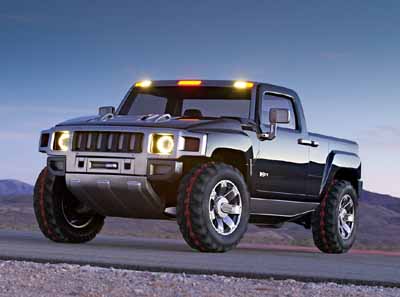 The all-new H3T is based on the architecture of the popular H3, and features a five-passenger crew cab and a separate five-foot-long (1.5 meters) bed. The H3T is infused with the attributes expected of a HUMMER, including exceptional off-road capability and a premium interior that is as functional as it is comfortable.
The 2009 HUMMER H3T is scheduled to arrive in dealerships in September 2008. Click Here for more details
2009 Acura TL shows its face, AWD confirmed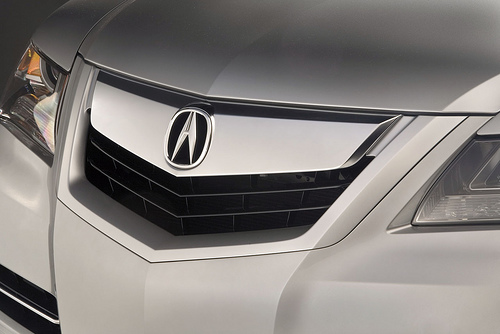 The 2009 Acura TL is coming this fall, and Acura has released the first official image of the car. Acura's love-it-or-hate-it new shield-grille face is affixed to the front end of the new sedan, which also sports thin, slanted headlamps and a pair of angular lower intakes. A pronounced accent line sweeps down from the back to front, where it leads directly into a very pronounced wheel arch (based on the photo, at least). Click Here for more details
2011 Mazda RX-7 Coupe Rendering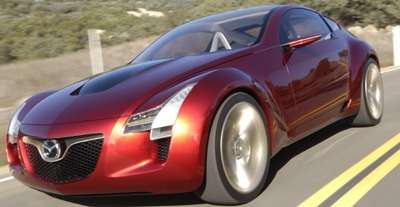 Rumors about a successor for the RX-7 you have heard for a long time now, and also renderings and all that. Well, today we bring you a new one, this time from a Japanese magazine.According to that, Mazda will unveil the fourth generation RX-7 Coupe in 2010. But in the same time Mazda has never said anything about a new RX-7. Click Here for more details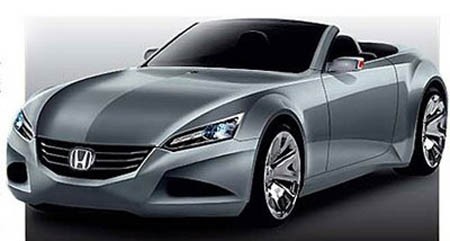 The Honda S2000 has been on the US market since 1999, and although it's long in the tooth, the rev-happy two-seater still brings joy to drivers with its well-balanced RWD goodness. We're looking forward to an all-new S2000, and according to a few Japanese magazines, we can expect to see the S2K's replacement in 2010. Click Here for more details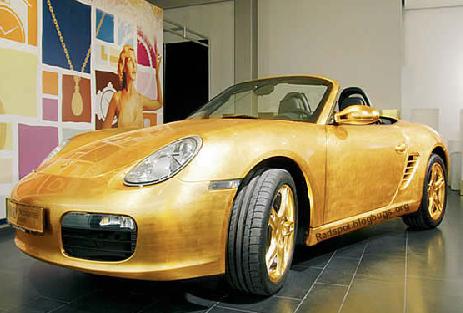 A 40- pound pure gold covered Porsche 911. We find the idea annoying but appreciate the work that has gone into it. The carvings and designs on the surface are brilliant and would have taken weeks to complete by an extremely set of talented and skilled individuals.The polished surface looks nice and should have masked the rear-view mirrors entirely, eliminating the need for a reflective glass and related electronics for adjustments, but maybe next time. Click Here for more details
Audi to launch R8 supercar in India by year end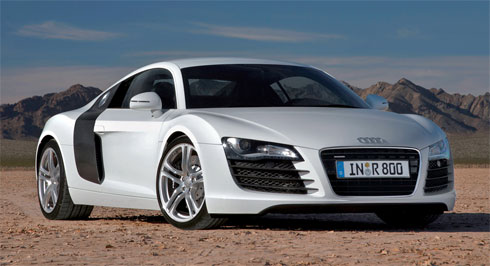 Audi, the German manufacturer with a difference, is not planning to stop with its sedans and SUVs in India. With already seven dealerships setup in the Nano-country, Audi has plans to expand that network further.Within a few months, those dealerships, among the A8, Q7 SUV and other models will sell the R8 supercar. Sister company Lamborghini has also been operating successfully in India for sometime now, and Ferrari too, has announced its interest in trading in the country. Click Here for more details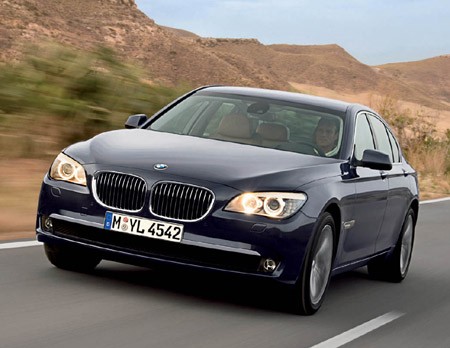 BMW has officially announced the details pertaining to the 5th generation 7 Series, so let's cut right to the chase. In Europe, there are five models arriving on the market in November of this year: the 730d; the 740i and Li; and the 750i and Li. The latter two are powered by the same twin-turbo 4.4L V8 that debuted in the X6.In the U.S.-market 7 Series, the turbo eight is rated at 400 horsepower and 450 lb-ft of torque, and it is the sole engine option being made available. If you want a BMW 7 Series in America, it will be a 750. Click Here for more details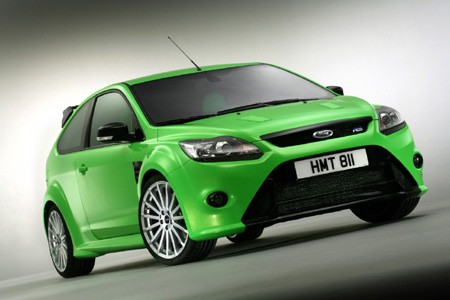 The new Ford Focus RS is is mean and green, and it will make its debut at this month's London Motor Show. While the RS is still under development, the car being put on display isn't exactly a concept, either. Some details might change here and there before it reaches showrooms in 2009, but ultimately, what you see here is what European drivers are going to get. Click Here for more details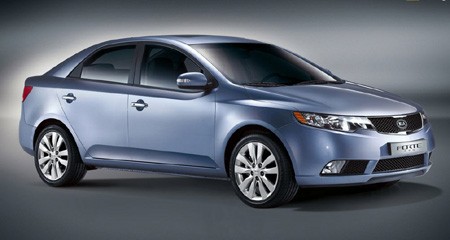 Kia dropped official images of its Spectra successor, the Forte, on the interwebs, and it is one sharp little car. The styling that the Forte introduces is Kia's new look, from the pen of Peter Schreyer, also responsible for the first-gen New Beetle and TT. The face of the Forte combines chunkily-flared front fenders with a new corporate grille, and there's a distinctive depression down the lower part of the flanks that works well with the prominent swage line to lend a stone-hewn look to the car. Click Here for more details