Asian chefs create unreal life-size F1 car from bread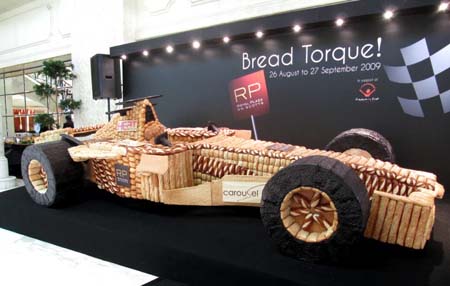 The Culinary Executive Chef from the Royal Plaza On Scotts in Singapore, who led a team of six chefs, two artists, two technicians, two culinary staff members and five young volunteers from Metta Welfare Association to create bake the machine you see in the gallery below: Asia's Largest Race Car Made From Bread. We wonder... is there some other bread-based race car vying for the world record? According to Klik.tv, there are a thousand individual loaves and 22 different types of bread in the life-size F1 car. More numbers: it took 33 pounds of yeast, 14 liters of water, 4.4 pounds of salt and nearly three gallons of varnish to finish this delightful creation. We bet it's the best smelling race car ever. More information & pictures
Audi to unveil RS3 in Frankfurt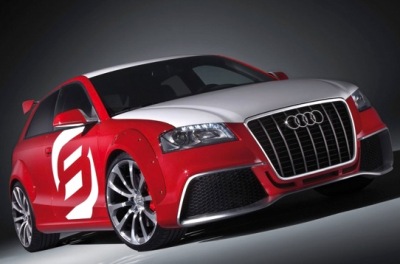 The Frankfurt Motor Show is fast approaching with a slew of exciting debuts. And you can bet Audi will use the semi-annual home-turf show to debut some savory pieces of machinery, but just what those will be is still a matter of speculation. Earlier reports suggested the new A8 could bow in Frankfurt, along with ruminations of drop-top or even electric variants of the R8 supercar. But the latest reports indicate that Ingolstadt is secretly preparing the RS3 hot hatch for its close up. More info
Porsche unveils sportier 2010 911 GT3 RS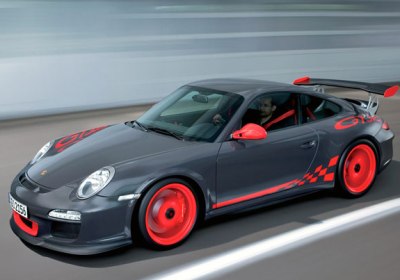 Porsche has unveiled details and photos of its 2010 911 GT3 RS. The new model gets a host of upgrades that should make it even more potent, including an additional horsepower from a naturally aspirated 3.8-liter flat-six (previously 3.6-liter) that brings total output to 450 bhp –15 more than its GT3 counterpart. As expected, power is routed through a six-speed manual transmission with shorter ratios than the one in the GT3. Handling has been further improved with a purpose-built PASM (Porsche Active Suspension Management) suspension, a wider track both front and rear made possible by larger wheel arch covers.. More info
Officially Official: 2010 BMW ActiveHybrid 7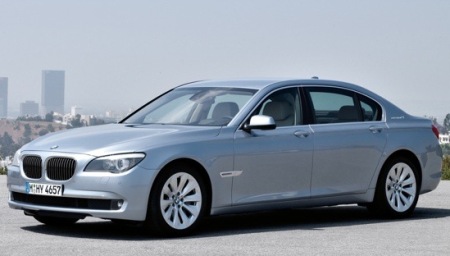 The embargo dam began cracking earlier today with the premature release of the X6 ActiveHybrid's details, so BMW decided to open the floodgates and reveal all its Frankfurt-bound hybrids ahead of the show, beginning with the 2010 BMW ActiveHybrid 7. The big sedan uses a different electric drive setup from the coupe-shaped 'ute: a mild hybrid co-developed with Mercedes-Benz that combined with an electric motor and a twin-turbo 4.4-liter V8, yields 455 hp and 516 lb-ft of torque. The V8 has been upgraded from the standard 400 to 440 hp (with the extra 15 hp coming from the electric motor) More info
2010 Mitsubishi Lancer Sportback starting at $19,190, Ralliart at $27,590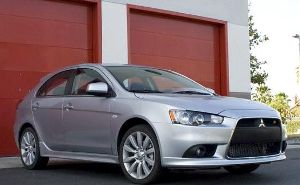 The hatchified version of Mitsubishi's Lancer was confirmed earlier this year to go on sale as a 2010 model. For the first two-thirds, it's a normal Lancer, but out back there's a smidge of extra length and a newly fattened C-Pillar for the practical hatch profile. Not only is it sporting smart-looking hatchy excellence, the Lancer Sportback glowers at the Subaru Impreza and says "bring it." Tweaking an Impreza's nose is best done when you're rocking the $27,590 Lancer Sportback Ralliart. The entry GTS serves up the style and utility for a reasonable $19,190, but the 2.4-liter four cylinder's 168 horsepower. More info
First Drive: 2010 Cadillac SRX 2.8T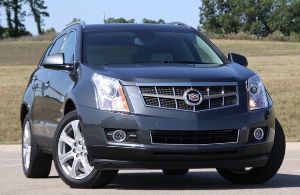 The SRX has some moves, the direct injected 3.0-liter V6 isn't exactly Fred Astaire. It provides just enough motivation for daily driving, but for customers that need more – particularly for those who want to fully enjoy the SRX's underpinnings – Cadillac has decided to offer a second, more aggressive engine to the mix. But with 300 horsepower, the 2010 SRX 2.8T – the first production Cadillac in the US fitted with a turbocharger – aims to please buyers looking for more pop in the pedal.. More information & pictures
2010 Mercedes-Benz E-Class Estate leaks out ahead of Frankfurt debut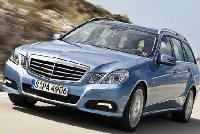 Although the Frankfurt Motor Show is still a month away, images of the 2010 Mercedes-Benz E-Class Estate ("wagon" to us 'Mericans) have leaked out ahead of its official reveal in Germany. The E-Class Estate joins the thoroughly revised sedan and coupe variants of Merc's mid-sizer and will undoubtedly grow both longer and wider than the outgoing five-door. Although the majority of the interior has been ported over from its siblings, the Estate's party-pieces are its folding rear seats that can be laid flat, a new cargo area nestled within the trunk and a set of rear-facing jump seats bound to make the kiddies car-sick on the Autobahn. More info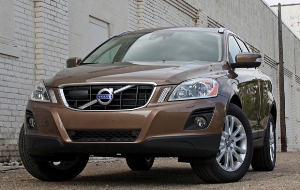 With a six-speed automatic transmission handling shifting duties and delivering the 3.0-liter inline-six's 281 horsepower and 295 lb-ft to all four wheels, the XC60 feels a bit heavy off the line, but there's plenty of pop available once you get all 4,174 pounds moving forward. Although topping the two-ton mark hardly makes the XC60 a bantamweight, it's the lightest crossover among its competitors, and when you slip the transmission into manual mode, the XC60 delivers even more punch from a standstill, though we'd still recommend shying away from stoplight drags. More information & pictures
Officially Official: Ferrari 458 Italia announced!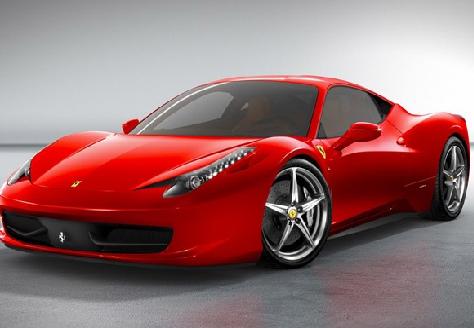 After months of speculation and spy shots, Maranello has finally revealed the mid-engined V8 replacement for the Ferrari F430. The all-new Ferrari 458 Italia won't be shown in public until September's Frankfurt Motor Show, but the official details were released early this morning. A new direct-injected 4.5-liter V8 ups the ante underhood, pumping out 562 horsepower and 398 lb-ft of torque. The redline? A screaming 9,000 rpm. Eighty percent of the F458 Italia's torque is now available at a low 3,250 rpm, thanks in all likelihood to the new engine's 12.5:1 compression ratio.More information & pictures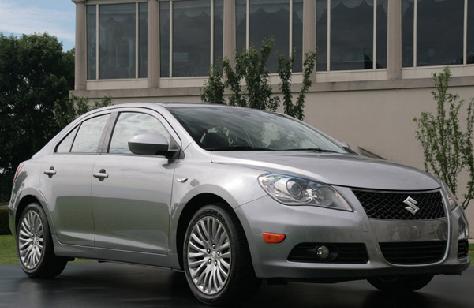 Suzuki may be one of the most ironic. For some reason, the small automaker of mostly small cars chose a World War II memorial in suburban Detroit for the global reveal of its most aggressive attack yet on the heart of the U.S. car market. Suzuki has always been a bit of an outlier in this market, although the company has been a strong player in the Japanese mini-car scene. Its most successful entry to date here in the U.S. has been the compact SX4. Now, it's trying to encroach on Camry/Accord/Fusion territory. More information & pictures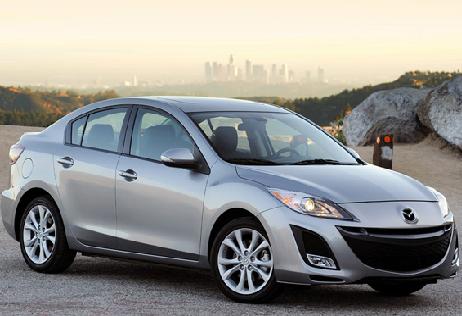 Introduced in 2003 and produced until this year, the first generation was a segment buster. For about the same coin as its competitors, the Mazda3 gave you more: More sportiness, more refinement, more space and, being a Mazda, more reliability. The Mazda3 was just a better car. And of course there was the beloved MazdaSpeed3 – aka lightning in a reasonably-priced bottle. For 2010, Mazda has built a new, slightly larger 3 packed with polarizing styling, a bigger engine and more creature comforts. More information & pictures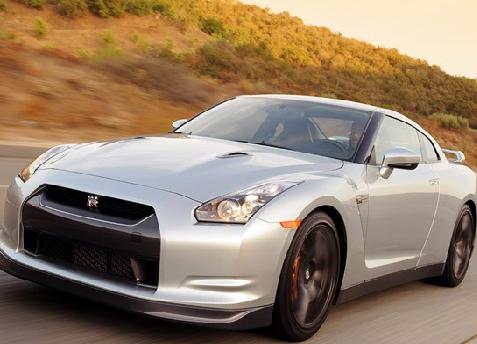 First and foremost, we should cover what's new for 2010. The big news is bye-bye launch control. We found the GT-R's penchant for grenading transmissions humorous (from a distance), but alas, farewell. However... maybe it's still there? Maybe Nissan was only telling people launch control had been deleted? We found a very deserted stretch of road, put the transmission and suspension into R mode, turned the VDC all the way off, planted our left foot on the brake pedal and pushed the throttle with our right. Instead of the tach zinging up to 4,500 rpm, fuel cutoff happens right around 2,000 rpm. Launch control is deader than last. More information & pictures
When Insuring a Sports Car, Emphasize the Positives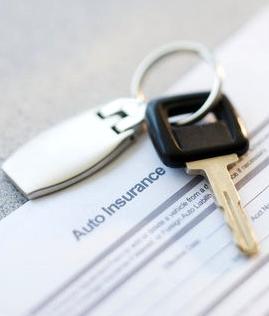 Owning a sports car is a car lover's dream. Shopping for sports car auto insurance rates can be the nightmare. By making an effort to understand the assumptions insurance agencies make about your machine, you will better position yourself to negotiate favorable premiums by countering perceived negatives with verifiable positives. Some of this assumptions will include:
• Sports cars are more susceptible to theft.
• They are more expensive to repair. More info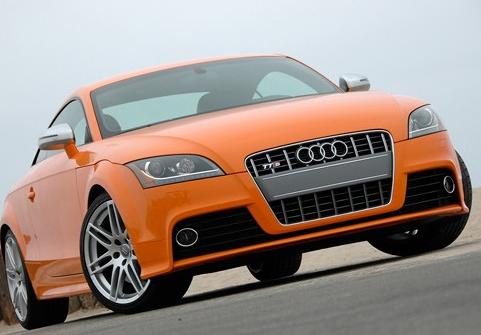 The Audi TT is a highly entertaining package -- good looks, great personality, terrific cabin feel, solid handling and a good price. Yet with the TTS here and the TT-RS on the way (well, not for us Americans, but...), the TT becomes something like The Girl Next Door who you just found out has two hotter siblings. That doesn't mean you have to stop loving The Girl Next Door... but you're eyes may have a tendency to wander. Autoblog spent a week with the middle sister who was out to steal our hearts with an upgraded turbocharged engine, brilliant all-wheel drive and a flamboyant paint job. More information & pictures
2010 Transformers Special Edition Chevy Camaro unveiled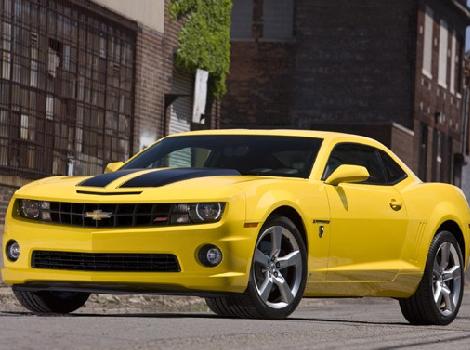 General Motors officially announced the 2010 Chevy Camaro Transformers Special Edition. The $995 appearance package can be applied to LT (V6) and SS-trim Camaros in Rally Yellow with or without the optional RS package.
* Autobot insignia fender badges and wheel caps
* An embroidered Autobot insignia on the center console
* Gloss-black rally stripes with Transformers logos
* Transformers-logo doorsill plates More info
Officially Official: Acura unveils 2010 ZDX crossover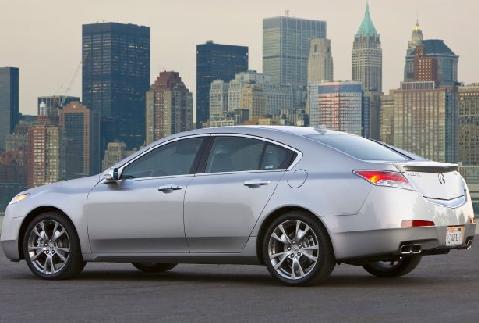 After its conceptual debut at the New York Auto Show in April, the 2010 Acura ZDX officially joins the coupe-like crossover fray this winter. Acura has dropped a brief release and a trio of photos of the production variant, and like recent Honda and Acura concepts, the ZDX was nearly production ready when it debuted in NY. The only notable changes over the concept are the headlights, tail lamps and a few details in the lower front fascia. Under the hood, the ZDX gets the same 300-hp 3.7-liter V6 as in the RL and TL, paired up with Acura's first six-speed automatic transmission, along with torque vectoring Super Handling-All Wheel Drive as standard equipment. More info
First Drive: 2010 Buick LaCrosse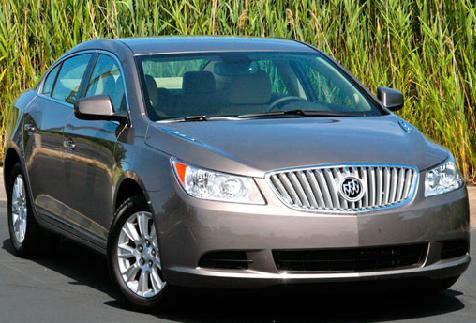 2010 Buick LaCrosse is the most important vehicle launched by the brand in decades. Buick, nearly consigned to the dustbin of history a few short years ago, is now one of General Motors' four remaining "core" brands. And if it weren't for the Chinese market's love affair with the marque, there's little doubt Buick would've followed Oldsmobile into the afterlife. Instead, GM is attempting to (once again) refashion the brand as a serious competitor to Acura, Lexus and Volvo, and the LaCrosse is the opening salvo in the battle for hearts, minds and market share – not to mention pocketbooks. More information & pictures
Officially Official: 2010 Audi A5 Sportback revealed, not coming Stateside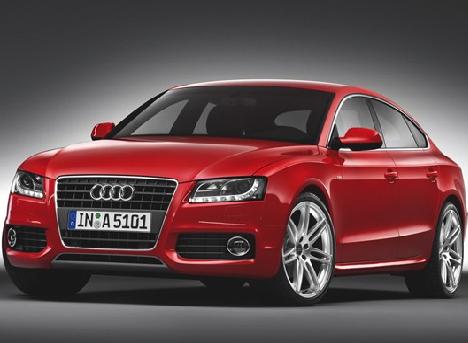 After teasing us with a video of the 2010 A5 Sportback, Audi has finally dropped all the details on its all-new mid-size five-door liftback. Building on the curvaceous body work of the A5 coupe and cabrio, the Sportback adds an extra set of doors, along with a tailgate to blend a bit of functionality with its form. European buyers will be able to pick up a Sportback starting in September with a choice of six engines split evenly between gas and diesel units, all of which come equipped with direct injection. Like the A4, the 2.0-liter TFSI four comes in 180 and 211 hp flavors, along with a choice of Audi's 3.2-liter V6. More info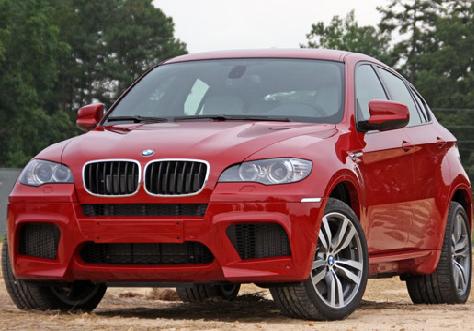 The 2010 X6 M (and yet-to-be-tested X5 M) represents the most dramatic shift in BMW's Motorsport division since its inception – and it's not because they're the first crossovers branded with the tri-tone "M" badge. This high-riding duo are the first M machines ever to be equipped with all-wheel drive. The first fitted exclusively with an automatic transmission. And the first (and surely not the last) to pack a pair of turbochargers. M has evolved, but BMW hasn't lost the plot – it's completely rewritten the screenplay, added Michael Bay firepower and harnessed the electronic might of a supercomputer farm to tie it all together. More information & pictures
Review: Bugatti Veyron 16.4 Grand Sport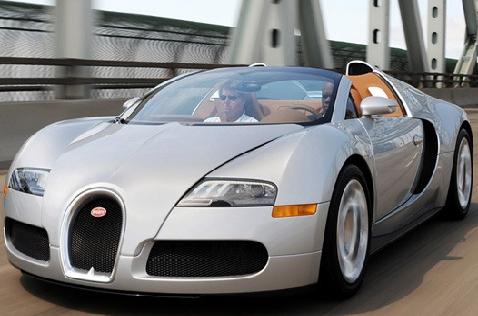 The Bugatti Veyron Grand Sport is a violent, taunting, confounding and punctiliously engineered maelstrom. It is a handmade wonder built in a castle, and yet resembles a slightly squashed jelly bean. It has a $30,000 stereo, but it's too much work to actually listen to it. The 16-cylinder, quad-turbocharged engine with 1,001 horsepower and 922 lb-ft of torque is programmed not to let you damage it, but in just one afternoon, the leather-trimmed coachwork on the doors will be a mess of shoe marks. The car's brake rotors are chaperoned by 28 brake pistons, but using them forcefully is like begging someone to plow into the aforementioned engine. The car will cost you €1.6 million More information & pictures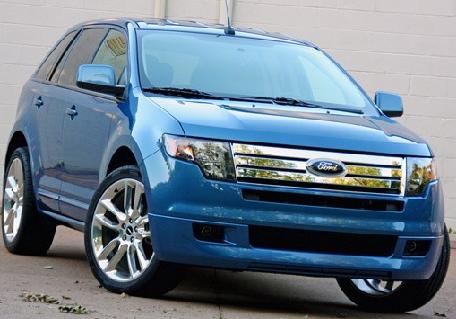 Twenty-two inch wheels. A chocolate bar shy of two feet, the 2009 Ford Edge Sport has alloys the size of manhole covers. Despite being made of aluminum, these wheels pull the eyes of onlookers magnetically. The big rollers are not everyone's cup of tea, but they're the defining feature of the Edge Sport – even the standard Sport model kicks it with 20s. Ford adds even more visual slickness to the Edge Sport with smoked lenses for the head- and tail-lamps that go along with an uncommonly tasteful bodykit. More information & pictures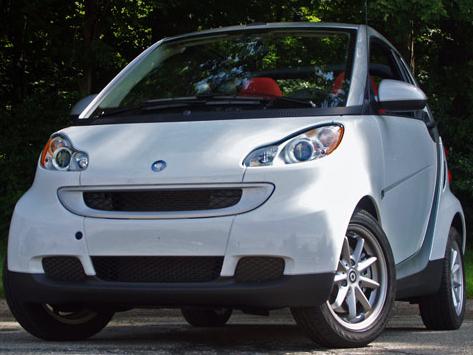 The Smart ForTwo isn't for shy people. Even though Smart USA has sold about 30,000 of these tiny two-seaters in the U.S., the little rollerskate attracts a lot of attention. On the road or in America's parking lots, the ForTwo is a conversation piece, and people don't hesitate to come up and talk to you. Some will tell you about the Smart they saw in Europe. Others will ask if it has the guts to make it onto the highway. Most will assume it gets great gas mileage (it doesn't). But one thing's for certain, during our week with the ForTwo, there was a 100-percent conversation rate wherever we went. Anthropophobes, be warned. More information & pictures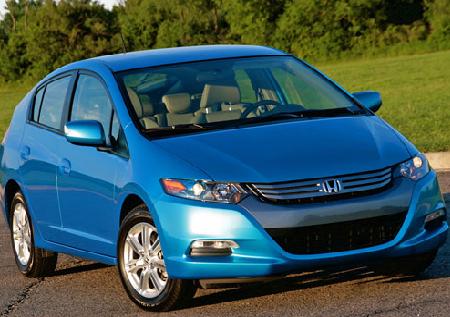 Unlike the Toyota Prius, which carries a mid-size classification, the Insight is much smaller, sharing many of its underpinnings with the Fit. Since Honda doesn't want to put the Insight side-by-side with the Prius (we'll humor them), maybe it's best to draw a comparison between the hybrid and Honda's other sub-compact runabout. Not quite. Compared to the Fit, the emphasis on optimal aerodynamics has taken a big bite out of passenger room, with the peak of the Insight's roof sitting four inches lower than the Fit's and then sloping downward into the hatch. More information & pictures
McLaren planning hybrid supercar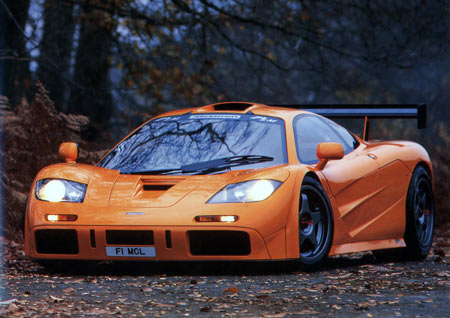 McLaren has put up a job posting for a Senior Engineer for Powertrain Hybrid Technology on its official website, which may offer a few clues as to where the automaker may be heading in the near future for its road cars. As far as rumors go, this one seems pretty solid. One possibility is that McLaren will attempt to adapt the KERS system from its Formula 1 race cars for street use. It's widely agreed upon that McLaren's KERS implementation is the best in F1 and both BMW and Ferrari are also thought to be working on KERS for future road cars. More info
Ferrari 599 GTB Fiorano HGTE Sport Package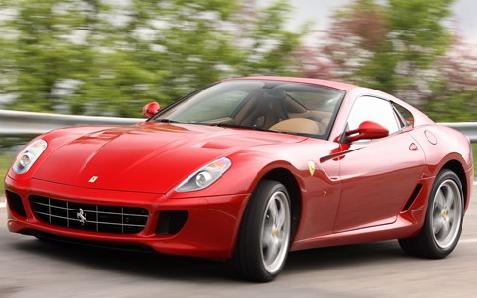 The difference between the standard 599 and this hotted up HGTE package, as the only visual differences include a tweaked fascia, new exhaust tips, rear diffuser and bespoke 20-inch wheels. But underneath, the factory-fettled 599 features a modified magnetorheological suspension and revised springs, along with uprated tires and a beefier anti-roll bar to coax a few more fractions of a G out of Ferrari's super-GT. For around $42,000, you get all that and more alcantara and carbon fiber, plus "Handling GTE" embroidered into the sports seats. More information & pictures
First Drive: 2010 Porsche Panamera a 4-door sedan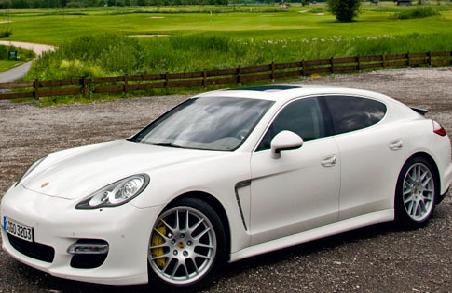 The Panamera is physically more substantial in person than it appears in pictures. By the tape, it is slightly larger than the Mercedes-Benz CLS 63. Its overall length is 195.7 inches (2.7 inches longer than the CLS 63), and the Porsche rides on a 115-inch wheelbase (2.6 inches longer than the Mercedes). Its stance is significantly wider too. The front track is 65.2 inches (up 2.2 inches) and the rear is 64.8 inches (up 2.5 inches). The four-seat design, with tapered back rests and integrated head restraints, is instantly recognizable as classic Porsche. More information & pictures