Review: 2009 Toyota Land Cruiser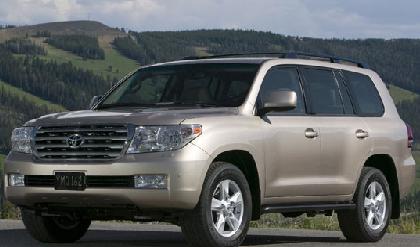 It is worth the $65,000 cover price plus options. With a vehicle like the Land Cruiser - specifically, this American-spec model - that isn't really the issue. But if the Porsche Cayenne is too flashy, the Mercedes GL too dainty, and the Lexus LX570 too... Lexus, then the Land Cruiser is probably hulking over your sweet spot. It's ability to haul anything anywhere and let you forget you're doing it is a fine feat, and there are other vehicles that charge more to do less. More information & pictures
Mercedes-Benz adds AMG Sports pack for 2010 S and CL Class models
For those of you that can manage the payments on a lower-end Mercedes-Benz S-Class or CL-Class, but can't quite stretch enough to swing an S63 or S65, AMG now has you covered. Just as BMW offers M-Sport packages on some of its models, you can now add an AMG Sports pack to any S sedan, as well as the CL-500 coupe. New front and rear fascias and rocker panel extensions give some of the more aggressive look of a true AMG model, and the S-Class' front air intakes feature LED running lights similar to what will be on the full blown S63/S65. More information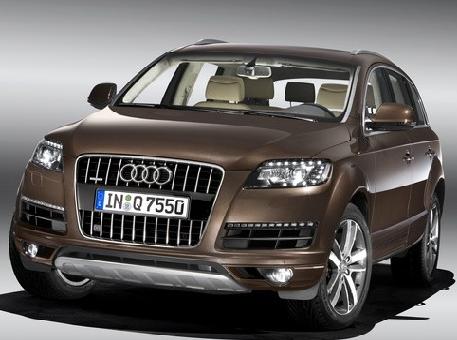 Audi has released a face-lifted version of its Q7 SUV. On the outside a lot hasn't changed, with the updates mostly focused on the lighting, tailgate and paint colors. The head-light clusters are the same shape but now get the LED eye-liner treatment that has spread throughout much of the Audi lineup. The front bumper has also been subtly reshaped as well, while the rear light clusters now feature full LED elements and the tailgate has been reshaped to accommodate license plates for all countries. More information & pictures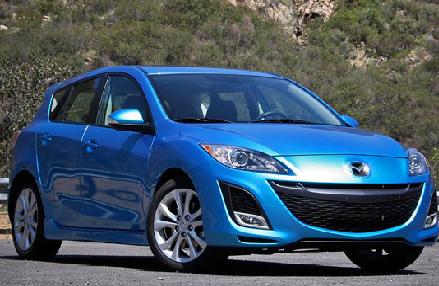 Two engines are available for 2010: the "i" model's 2.0-liter inline-four putting out 148 hp and 135 lb-ft of torque, or the all-new 2.5-liter MZR four-cylinder (which replaces the 2.3-liter mill). The latter puts out 167 hp and 168 lb-ft of torque in "s" trim. Coupled with either a five-speed auto 'box or a welcomed six-speed manual, the "s" with the manual gearbox is rated at 21 mpg city and 29 mpg highway, while the "i" variant comes in at 25 city and 33 highway. More information & pictures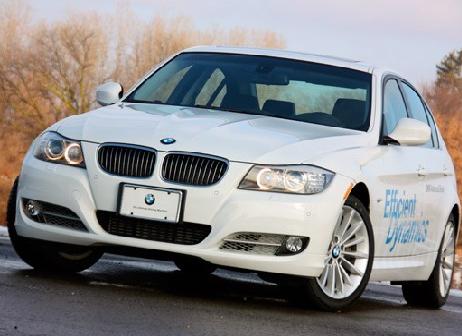 BMW's 3 Series has sprouted a new diesel model for 2009. Packing a dual sequential turbo 3.0-liter inline-six that's 50-state legal, the 335d offers a utile 265 horsepower (at 4,220 rpm) and an embarrassment of torque – 425 pound-feet of the stuff at just 1,750 rpm. For those taking notes, that's five more than the 6.2-liter V8 honker in Chevrolet's new Camaro SS. In other words, this innocuous Alpine White sedan harbors the stones of a muscle car – or a full-size pickup. More information & pictures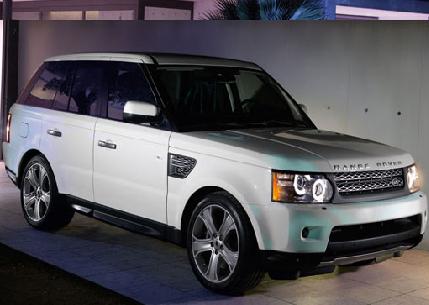 Like the new LR4 and classic Range Rover, the Range Rover Sport also gets plenty of upgrades for the 2010 model year. Like the regular RR, the Sport gets the same 5.0L direct-inject V8s from Jaguar in either naturally aspirated or supercharged guise plus a new six-speed automatic transmission. The NA puts out 375 hp and 375 lb-ft of torque while the force fed mill creates 510 hp and 461 lb-ft of torque, the latter good for 5.9-second sprints to 60 mph. The Sport's exterior has also been tweaked with a new two-bar grille centered in the revised front end and new rear tail-lamps nestled above a redesigned rear bumper. More info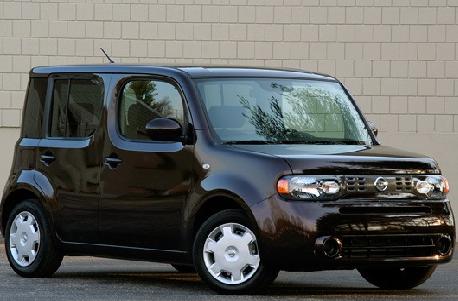 The 2009 Nissan Cube is the third iteration of the nameplate. The previous model is sometimes mistakenly referred to as the "original" car, but it was preceded by the real first-gen Cube, which bowed back in 1998. That Cube wasn't much of a design statement (a pretty generic-looking hatch, really) compared to its successor, and is pretty forgettable unless you're a serious JDM nerd.Power for the Cube comes exclusively from the same 122-hp, 1.8-liter four-cylinder featured in the Nissan Versa. It's an able motivator for the 2,795-pound Cube, especially with the manual gearbox sending power up front. More info & pictures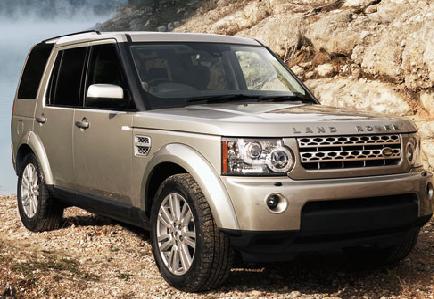 On the eve of the New York Auto Show, Land Rover has released all the details on its new 2010 LR4. The new LR4 (the SUV formerly-known-as LR3) is packing a thoroughly revised, direct-injected 5.0-liter V8 sourced from Jaguar putting 375 hp and 375 lb-ft of torque through a six-speed automatic transmission. Land Rover has updated its Terrain Response system to deliver five different settings to suit the terrain, ranging from a normal driving mode to the infamous "Rock Crawl" setting. A new front end with revised headlamps and fascia joins a restyled rump with LEDs, ..More info
Bugatti Royale coming to Frankfurt?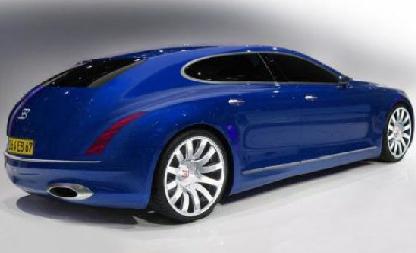 There's no doubt Bugatti has another model in the works, and with the end of Veyron production in sight, the rumor mill is churning anew. This round postulates that a new model, called the Royale, will debut in concept form at the Frankfurt Motor Show this fall. According to reports, the Royale would be even more exclusive than the Veyron. If the original Type 41 Royale is the inspiration, we could be looking at only a handful of examples available to Bugatti's most loyal customers (like that guy in Holland waiting for delivery of his third Veyron). Given all the money that went into the development of the Veyron's quad-turbo W16 engine. More info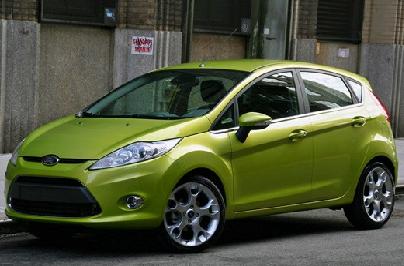 At first blush, at least, the Ford Fiesta is good. Like, really good. Its 120-horsepower, 1.6-liter four-cylinder engine is a gutsy little motor with plenty of low-end launch power. It's peachy in urban duty, and on the few occasions when we got to briefly stretch its legs between stoplights, it demonstrated that it will fit right into the U.S. market. There's no worries about adequate merging speed or anything like that here. This much power in such a small car is nothing to sneeze at. In the case of our loaner, those ponies were herded to the front wheels through a five-speed manual that was very easy – and enjoyable More info & pictures
Gold-plated Bugatti Veyron delivered to Middle East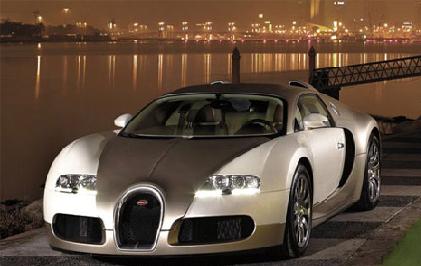 Bugatti's done just about everything to the Veyron but plate it in gold. Oops, look like we spoke to soon, as our favorite Orwelian supercar has proven once again that all Veyrons are special, but some are more special than others. Like the gold-plated Rolls-Royce Phantom DHC, this gilded Bugatti was ordered for delivery to the Middle East. But unlike the myriad Veyrons in the United Arab Emirates, this one has been purchased by a Kuwaiti customer just up the Persian Gulf coast, who reportedly actually drives it in between the occasional $10,000 detailing jobs and storage in a climate-controlled chamber.
2010 Hyundai Genesis Coupe (Review)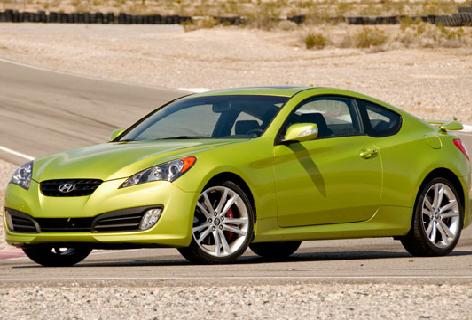 With its current pricing ($22,000 to $29,000), Hyundai believes that its new sporty two-door sits comfortably in an unoccupied price segment ("white space") in the retail marketplace. It is positioned to pull sales from both below (those who are longing for a Honda Civic Si/Mitsubishi Eclipse GS will realize the handling advantages of RWD and step up a bit) and above (economically-sensitive Infiniti and BMW coupe owners will relish the financial savings). While the current financial crisis is destroying some automakers stuck with expensive inventory, the aggressively-priced Genesis Coupe may be perfectly positioned. More info & pictures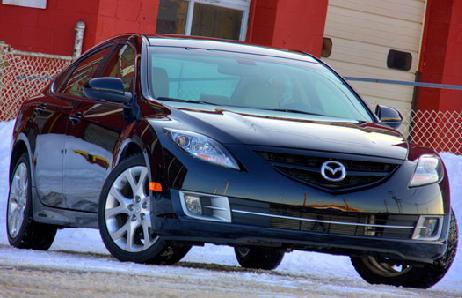 2009 Mazda6 arrives with a new design, more room and more power as the brand's all-new offering in the hotly contested mid-size sedan segment. Being a Mazda, the new 6 will be compared just as much to the sedan it replaces as to competitors from Honda, Toyota, Nissan, Ford and Chevrolet. The prior version was the driver's choice among this field of vanilla four-doors, and the 2009 model must scream Mazda's mantra just as loudly while appealing to more customers. For 2009, the Mazda6 comes in SV, Sport, Touring and Grand Touring trim levels with two available engines. More info & pictures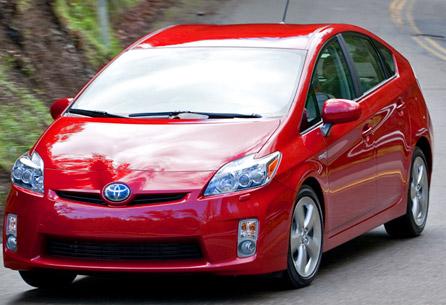 When you sit in the 2010 Toyota Prius, you notice all those little things that provide the "Prius experience" – the shift lever, information screen, center-mounted instrument panel – are all present, but they're slightly different and noticeably improved. The time it takes to adapt to the revised interior is emblematic of the new Prius experience. It's the same oddly shaped hybrid that almost two million buyers love, but it gets better mileage, looks sharper and is packing more technological whiz-bangery than any vehicle this simple to drive has the right to. More info & pictures
Tata Nano launch for U.S. market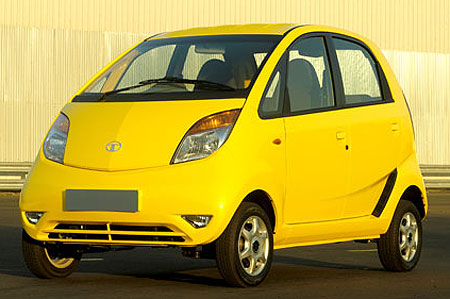 Could an extremely inexpensive, minuscule little car like the Tata Nano actually sell in America, a land historically enamored with powerful V8 engines surrounded by as much sheetmetal as possible? According to the Financial Times, Tata Motors may be about to find out, as the Indian automaker is said to be looking at an introduction into the U.S. market by 2011 or 2012. What makes Ratan Tata, chairman of the automaker that bears his name, think that his diminutive rear-engined machine might sell in the United States. More info
Lamborghini denies Estoque death rumors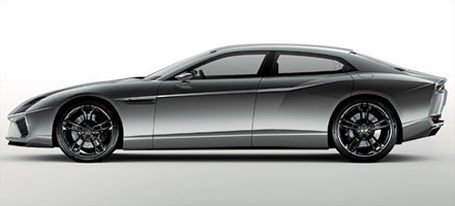 After a series of stories surfaced over the weekend reporting the demise of the Lamborghini Estoque, the supercar manufacturer has issued a statement addressing the rumors. According to Lamborghini, the Estoque has not been killed off, but it hasn't been approved for production either. The release continues to tow the company line that if a new model is added to the Lamborghini line-up, "a four door luxury performance saloon could be a logical product strategy." More info
Mercedes-Benz teases the next E63 AMG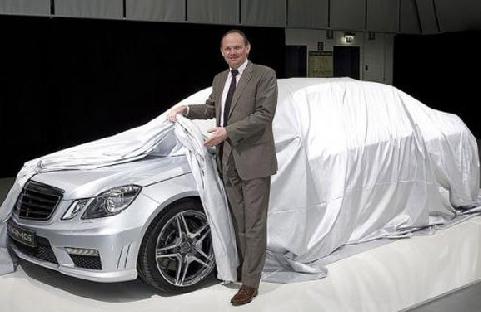 The new Mercedes-Benz E63 AMG has yet to be introduced (we're guessing it'll make an appearance in New York next month), but the readers of Germany's Sport Auto magazine are going to have a shot at winning the new über-sedan as part of the sweepstakes that accompanies the buff book's annual reader's choice awards. In honor of the occasion, Mercedes has pulled a Lutz and given a quick upskirt peek at the front end. What's it look like? Well, as you can see, it's pretty much what you'd expect from an AMG ride: updated fascia,.. More info
2010 Lincoln MKZ will start at $34,995
Besides your choice of how many wheels are driven, there aren't any trim levels for the MKZ, just lots of options to tack on your order sheet like a power moonroof ($1,200), THX II certified stereo with surround sound ($995) and special White Platinum Tri-Coat pain ($495). New for 2010, however, is a Sport Appearance Package, which includes stiffer springs and larger stabilizer bars, 18-inch Euroflange polished wheels (17-inch wheels are standard), a unique grille, body-color door handles, darker headlamps and a gussied up interior. More info
Direct-injected VQ engines coming from Infiniti, Q45 successor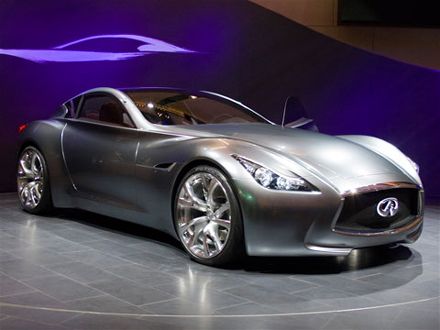 According to Car and Driver, Infiniti is readying a direct-injection system for its 3.7-liter V6 and plans to implement it on the refreshed G37 coupe and sedan before the redesigned G arrives in the next three years. A variant of the twin-turbocharged, 3.7-liter direct-injected V6 originally shown in the Essence concept will likely appear in the redesigned M – due in 2010 – and will reportedly put out between 340 and 350 horsepower, but it will not be fitted with the duo of turbos. More info
The world's first 'green' supercar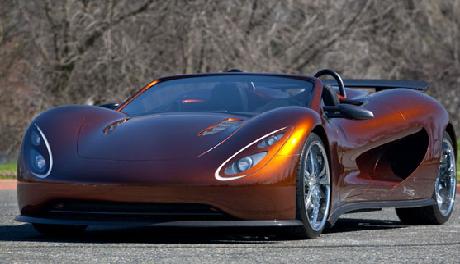 The idea behind the setup is to produce enough hydrogen on board and inject it into the fuel stream to get the benefits of the gas (increased fuel economy, higher octane and reduced emissions) without having to top up at non-existent hydrogen refueling stations. Combined with the ultra-efficient V6, Ronn Motors claims a boost in mileage of around 20 to 30% and a substantial drop in C02 output. With only 2,200 pounds weighing the Scorpion down, the company estimates fuel mileage at around 40 miles-per-gallon. More info & pictures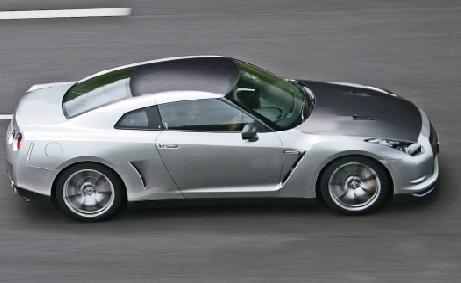 Supercars have always existed to keep our passion for automobiles on constant boil, and supercars that don't crest the six-figure mark are the best kind. They're almost attainable. The Nissan GT-R remains that way for 2010 with a price bump to help pay for a few upgrades from the factory. The base model will begin at $80,790 and the Premium model at $83,040. According to Edmunds.com, the new MSRPs are both $3,950 more than what you would pay for a 2009 model. More info
First images of Lamborghini Murciélago LP 650-4 Roadster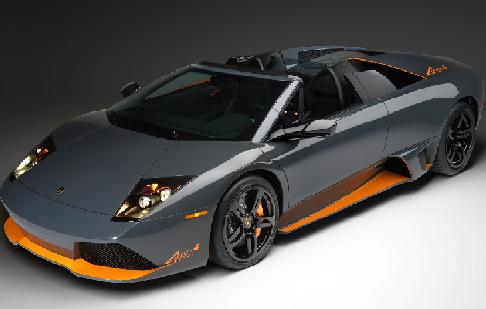 Lamborghini has just released the first batch of official images showing its latest limited run special, the Murciélago LP 650-4 Roadster, which follows the LP 670-4 SuperVeloce that debuted at the Geneva Motor Show earlier this month. The LP 650-4 Roadster is definitely not for those who deny their follicle deficiencies by wearing a rug on their head. With a top speed of 205 mph, anything not firmly connected to your scalp will be lost to the winds. More info & pictures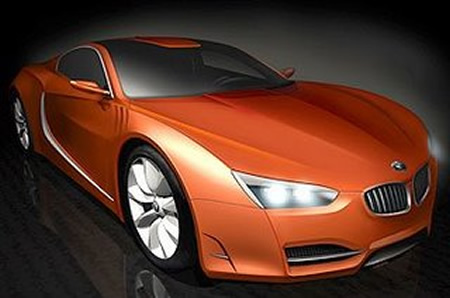 The BMW Z10 ED -- Efficient Dynamics -- is a green supercar that's out to get the Audi R8. Tech specs are hypothesized to be a high-pressure turbocharged inline six cylinder with 400 hp that would use either a mechanical valve system or BMW's VANOS system, and run through a 7-speed dual-clutch transmission. Along with electronic stop/start aids, there would be technology to turn exhaust gasses into electricity. With the use of plenty of carbon fiber and aluminum, the car is meant to weigh no more than 3,080 pounds. More info
Bugatti to unveil new model in September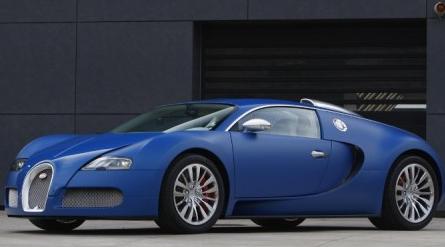 If you were disappointed by the Bleu Centenaire edition of the Veyron that Bugatti unveiled at the Geneva Motor Show this month to celebrate its 100th anniversary, you're not alone. Hopes were high that the long-anticipated higher-output version of the Veyron would be unveiled at the Swiss show. But fret not, at least if these latest reports are to be believed, as Bugatti is said to be preparing an altogether new car that will be unveiled in September. More info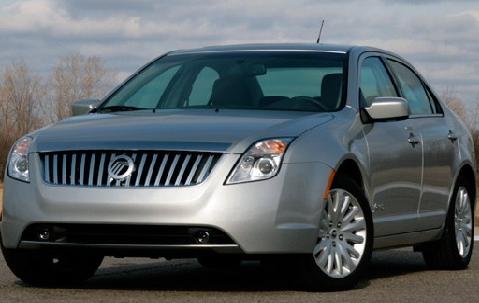 At the front, the Milan's new nose is a bit more rounded than its predecessor, with the area surrounding the grille now standing out a bit from the bumper and flowing smoothly into the hood. Instead of the power dome found on the Fusion, the Milan has two chamfered edges that extend back to the base of the A-pillars. The new headlights actually appear closer to those found on the previous Fusion, with a taller, narrower stacked appearance compared to the 2009 Milan. At the rear, the shape of the tail-lights is basically the same, although the details of the cluster design are changed. More info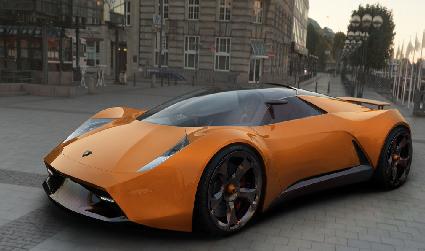 Between the emblem on the hood, supercars named after famous fighting bulls and the farming roots of the company, the association is well established. Iulian Bumbu thinks otherwise. The aspiring Romanian car designer, who interned at Alfa Romeo's styling department after earning his master's in car design in Milan, created the design study you see here. Called the Insecta, the radical concept's design elements were borrowed from bugs instead of bovines. More info
2009 Honda Fit Sport is still frugal, slightly less fun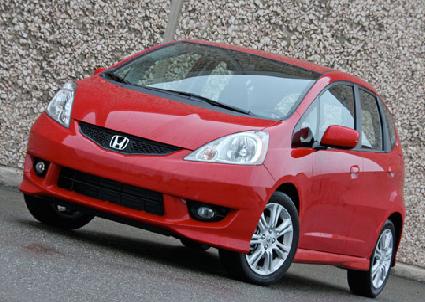 The 2009 Honda Fit Sport is a perfect case-study. Compared to the original Fit that landed on our shores in 2006, Honda's sophomore effort is larger, more spacious and marginally more powerful. But when you sit down with the spec sheet there are only a few "improvements" worth getting excited about. After spending a week with the 2009 model, we found that while evolution is good, some things need to stay the same.It's tough to say which Fit is more attractive. We liked the simple honesty of the outgoing version, but as fans of the Euro Civic, the 2009 model's frontward aggression is a welcome addition. More info & pictures