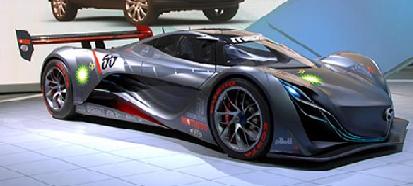 As the latest in Mazda's award-winning and highly acclaimed series of Nagare concept cars, the Furai P2 concept vehicle celebrates 40 years of rotary engine and international motorsports heritage with the raciest interpretation of NAGARE design language to-date.Click Here for more details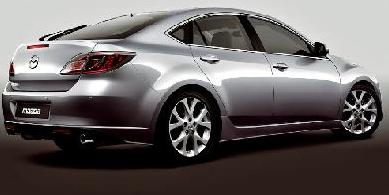 Mazda launched today the all-new Atenza (Mazda6) in Japan. It will come in three body styles - Sedan, Sport (5-door hatchback), and Sport Wagon. The new Atenza is powered by a newly developed MZR 2.5-liter in-line four-cylinder engine, mated to five-speed and six-speed automatic transmissions which are newly combined with Active Adaptive Shift (AAS) control. Click Here for more details
Nissan 370Z to be unveiled at the Paris Motor Show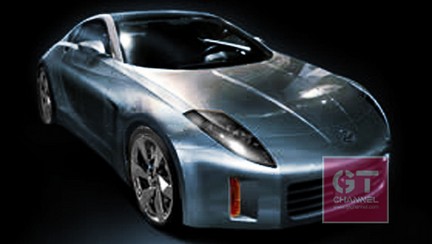 Nissan will unveil at the Paris Motor Show this autumn the revised Nissan 350Z. Instead of a regular 3.5 liter engine, the new model will be powered by the same 3.7 engine that is being used in the Infiniti G37. The new engine means a new name for the future sports car: 370Z.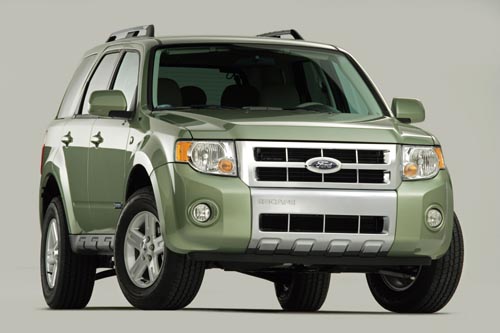 Ford has announced at the the Washington Auto Show and Automotive News World Congress in Detroit that its hot-selling compact SUV, the Ford Escape will become more fuel efficient, more powerful and more connected for the 2009 model year.
Corvette ZR1 best and sexiest car in Detroit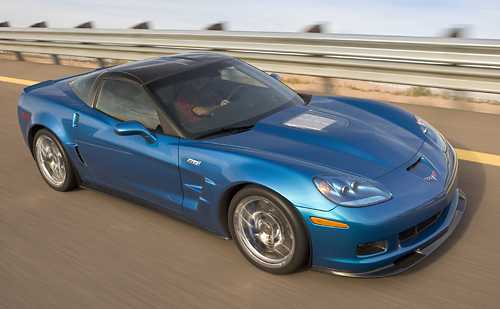 There is no wonder why the Corvette ZR1 was chosen the best at Detroit Auto Show. It is indeed a very good and anticipated car, but on the other hand it didn't had a real competition in there. According to Detroit News, the ZR1 was the best and the sexiest car in the Show. Results were announced at the Detroit Economic Club's North American International Auto Show 2008 luncheon at Cobo Center.
This year's winners, by category, were:
Best of Show: Corvette ZR1
Best Future Fantasy: Mazda Taiki
Best Family Hauler: Chrysler Town and Country
Best Curves: Lincoln MKS
Plushest Interior: Maybach Landaulet
Most Innovative: Ford F-150
Sexiest Vehicle: Corvette ZR1
120 hp Fiat 500 for Felipe Massa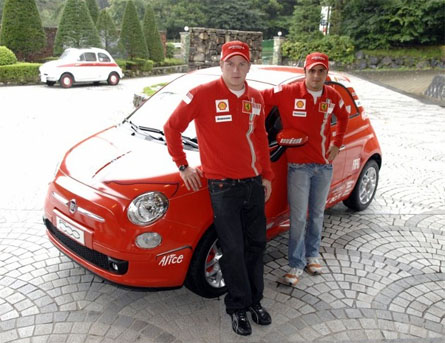 Today at Monte Carlo (Monaco), Felipe Massa was presented with a Fiat 500 powered by an exclusive 1.4 litre, 120 bhp engine and personalised with unique graphic details, such as his signature embossed in the sill scuff plate.
With Pearl White paintwork and interior trim in brown Cordura, the supermini given to the Scuderia Ferrari driver is, of course, the Sport variant, with a Skydome electric sunroof, 16" diamond alloy finish and red brake callipers.
2009 Nissan Murano pricing announced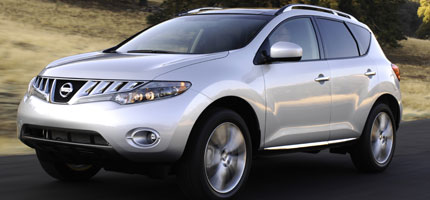 Nissan North America, Inc. today announced pricing on the all-new, totally redesigned 2009 Nissan Murano crossover with a starting Manufacturer's Suggested Retail Price (MSRP) $1,500 lower on all models versus the previous generation. The 2009 Murano goes on sale this week at Nissan dealers nationwide. Click Here for more details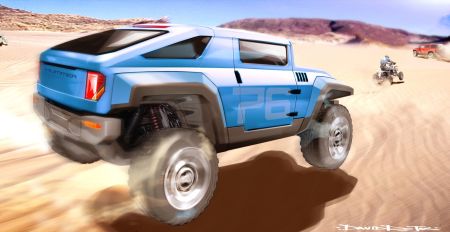 The HX Concept features removable roof panels that enable the concept to adopt three different bodystyles. There's a full hard-top and an exposed fastback, and by removing the rear C-pillars, it can be given the look of a military off-roader.The HX Concept is powered by a direct-injection 3.6-litre FlexFuel V6. that runs on E85 bioethanol, that might also be used in the production version, so the H4 will be a quite eco-friendly model. Click Here for more details
$2500 car to be unveiled on January 10 (Tata Nano)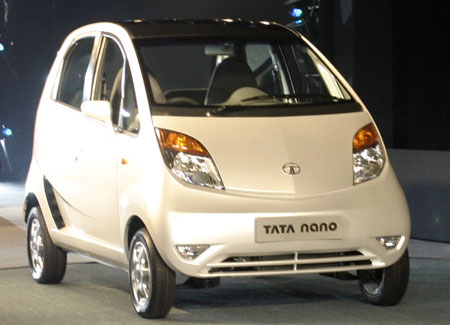 Tata Motors, India's leading automobile company, will present its People's Car on January 10, 2008 at the 9th Auto Expo in New Delhi. Tata Motors' display will include a range of new passenger vehicles, buses from the joint venture with Marcopolo of Brazil, newly developed multi-axle heavy trucks, pickup vehicles, applications of panel vans, and new mini-trucks. Click Here for more details

Even if is that one of a kind vehicle only used on special occasions and that will never get into production, I really needed to admit, I wished i could see this car on the streets!Mazda RX-8 Convertible was presented at the annual ceremony marking the first product shipment of the year at the company's cargo dock near its headquarters in Hiroshima. Click Here for more details
Audi R8 - 2008 Automobile of the Year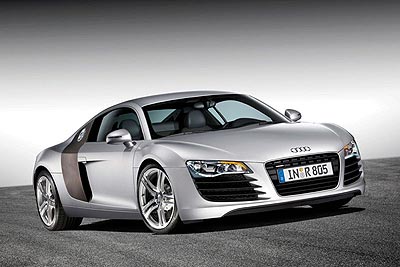 Audi's first foray into the sports car arena impressed the editors with its depth of abilities, which include straight-line speed, deep reserves of power, generous suspension travel, laser-like directional stability, and the surefootedness of all-wheel drive. The R8's glass-encased, 420-hp, 4.2-liter V-8 engine has the sound of a traditional Italian supercar. Click Here for more details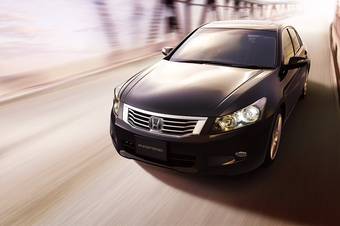 Honda Motor Co., Ltd. announced the release of the all-new Inspire. The appeal of the new model has been dramatically strengthened with performance and comfort enhancements, yet the price range remains ¥3,300,000 to ¥3,900,000—very close to that of the previous model. The new Inspire will debut on Friday, December 21 at Honda dealers throughout Japan. Click Here for more details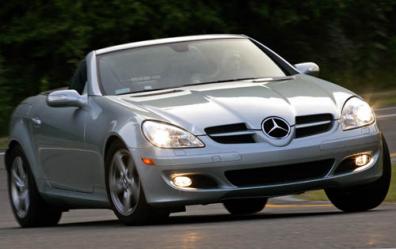 The Mercedes-Benz SLK-Class Roadsters have long captured the hearts of sports car enthusiasts. Incorporating around 650 newly developed parts, the SLK models of 2008 are even more dynamic and now offer an even more emotionally charged driving experience. Key visual enhancements include new-look front and rear sections as well as a meticulously modified interior with a new instrument cluster and three-spoke sports steering wheel. Click Here for more details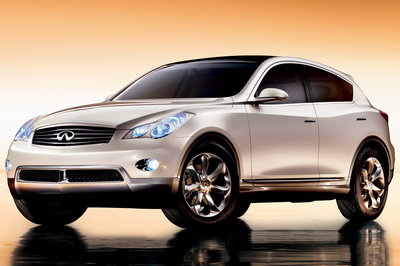 Infiniti announced that the all-new 2008 EX35 personal luxury crossover SUV is on sale at Infiniti retailers nationwide beginning today. The new Infiniti EX offers an exceptional combination of seductive design, elegant interior and advanced technology – including available Around View Monitor (AVM) and Lane Departure Prevention (LDP) systems and standard "Scratch Shield" paint. Click Here for more details
2009 Saturn Vue Green Line 2 Mode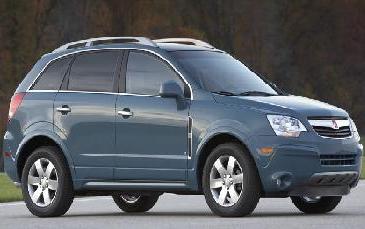 The all-new 2009 Saturn Vue Green Line 2 Mode, the first front-wheel-drive compact SUV in the world powered by General Motors' two-mode hybrid technology, is designed for customers who want the outstanding fuel savings of an advanced hybrid and the full power and towing capability of an SUV. The Vue Green Line 2 Mode was unveiled today at the North American International Auto Show.
Shelby GT500KR goes into production

The GT500KR or "King of the Road" Mustang is the fourth limited-edition Mustang that Shelby Automobiles and Ford have brought to market since resuming their collaboration in 2001. It builds on the performance and success of the 500-horsepower Shelby GT500 – the most powerful production Mustang ever.The new GT500KR will be available at select Ford dealerships this spring. Production is limited at 1,000 units. Click Here for more details
2008 Mazda MX-5 Niseko Edition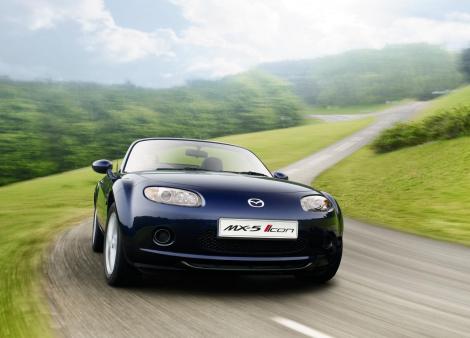 The latest Mazda MX-5 can truly be described as an all-weather, all-year sports car with its enhanced heating and air-conditioning systems. Now, to celebrate its continuing status as 'Britain's favorite sports car brand' this winter, Mazda is introducing a pair of special edition 'Niseko' models, named after Japan's most prestigious skiing resort. Click Here for more details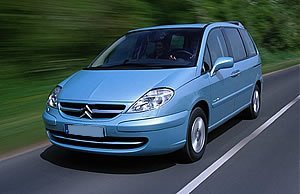 Building on the commercial success of its compact MPV range, recently bolstered by the C4 Picasso and Grand C4 Picasso, Citroën is continuing to develop models with spacious interiors by combining elegance and driving pleasure in its top-end C8 MPV. Click Here for more details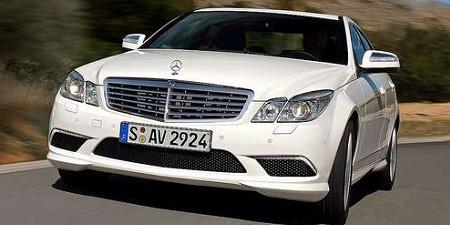 Mercedes is going to unveil a completely new E-Class in 2009 code-named W212. The design will be inspired from the new C-Class, S-Class and a few cues from the CLS-Class. It will come as a main competitor for BMW 5-Series and the Audi A6. The car will be unveiled at 2009 Frankfurt Motor Show.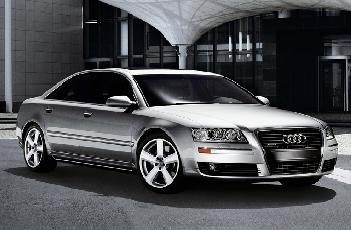 Audi A6 will unveil the next generation A6 as a prototype in 2009 and a production version will follow in 2010. More modern and sporty, the new A6 will use the same design cues as the latest A5 and A4. It will compete with the next generation BMW 5-Series, the Infiniti M and Mercedes E-Class.
The 2010 A6 will feature for the first time the LED day headlights, which were used only in the S6. Also the interior will feature a significant change. It will have the same bumpers used in the A5, new air intakes and totally redesigned lights.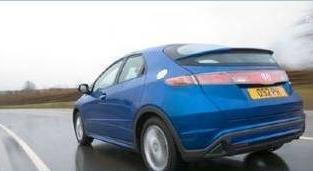 Honda launched a new version of the Civic in UK with enhanced exterior styling that represents excellent value for money. Called the SE+, the new model's distinctive 16-inch alloys, body-coloured skirts and spoiler give it sporty looks, designed to appeal to the Civic's increasingly youthful customer. It is powered by Honda's 1.4-litre i-DSi engine and costs just £14,900 on-the-road.
New Mazda3 to be unveiled in 2009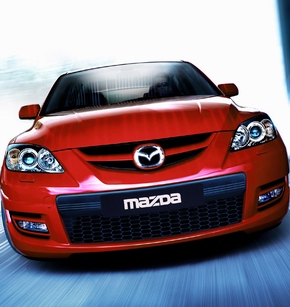 When Mazda will unveil the new Mazda3 in 2009 it will debut with a new smart new face and sleek body that should turn heads. It will come as an answer to the Honda Civic and the new Ford Focus. It will be inspired by the new Mazda6, but it will also integrate design elements from the 2018 design concept.
Alfa Romeo SUV to look like this?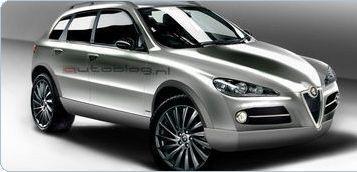 Alfa Romeo will launch its first SUV in 2010. It will come to compete with Audi Q5 or BMW X3, and will feature sporty ambitions and extravagant design as well as excellent comfort.It will be based on the Kamal SUV Concept launched in 2003 at the Geneva Motor Show. It will be offered in both three- and five-doors versions and is supposed to be based on the same Premium platform, which is now being used by models 159 and Brera vehicles.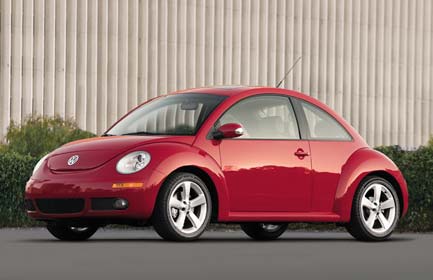 The New Beetle convertible is available in Black, Laser Blue, Gecko Green, Salsa Red, Harvest Moon and Sunflower Yellow. The sedan also is available in Platinum Gray and Reflex Silver. New 16-inch alloy wheels are available on the "S," and 17-inch alloy wheels are available on the "SE."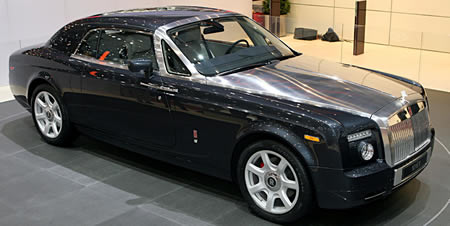 Rolls Royce is currently selling 2000 units a year; but in the next year they are expected to grow with 25%. The main reason is the strong demand for its Phantom Drophead Coupe which was launched this year. But in the next three years the company wants to double its sales. To do this they will launch a new smaller car towards the end of 2009. Dubbed the baby Rolls, the saloon will be priced at £160,000 to £180,000, which is £70,000 to £90,000 less than the Phantom.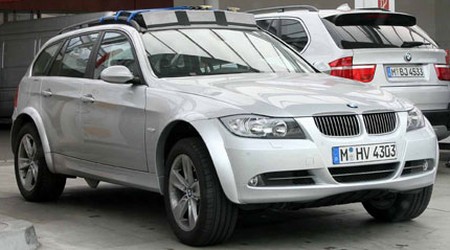 BMW will launch the next generation X3 in 2010. BMW will move the production of its X3 SUV from Austria to South Carolina, USA. Next to its standard competitors, like Touareg, the 2010 X3 will get a new competitor starting 2009 when Mercedes will launch the GLK, but also the all new Infiniti EX.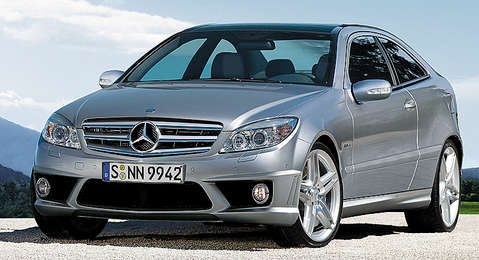 The CLC is offered in six different versions: four four-cylinder and two six-cylinder engines with power outputs ranging from 122 hp to 272 hp. The CLC 200 KOMPRESSOR develops 204 hp and has a fuel consumption of 7.8 to 8.2 litres per 100 kilometres in the NEDC cycle - the equivalent of up to 0.7 litres less than before. All the engines are mated with a six-speed manual transmission as standard. Click Here for more details