2009 Corolla and Matrix pricing announced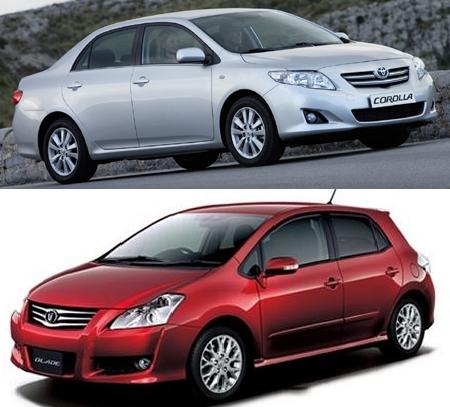 Toyota announced manufacturer's suggested retail prices (MSRP) today for the all-new 2009 Corolla and Matrix, along with the 2008 FJ Cruiser Trail Teams Special Edition. The Corolla base MSRP will range from $15,250 to $19,950 while the Matrix will range from $16,190 to $21,850. MSRPs do not include a delivery, processing and handling fee of $660. Both models will begin arriving at dealerships next month.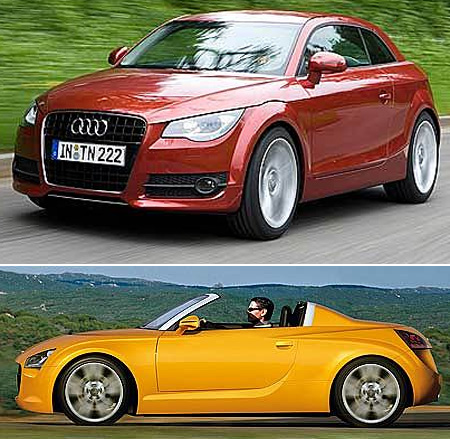 Audi will launch the A1 compact car in 2009 at the Frankfurt Auto Show. A Cabriolet version will also be unveiled in October 2011. The future A1 will be placed above the TT, but under the A3, and wants to be the cheapest Audi in the line-up. The A1 Convertible will compete with BMW 1-Series Convertible, Mini Convertible and Volkswagen Eos.
Ferrari 599 Spider to arrive in 2009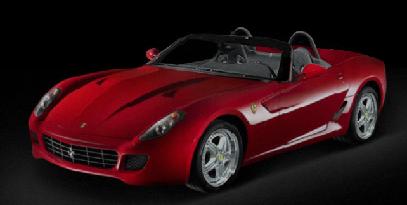 It is a fact that the Roadsters are cooler than the Coupe models. Seeing the success of the SR Roadster, Ferrari decided that is time to work on a Spider version of its 599 GTB. It will arrive in 2009.
Ferrari will also unveil a successor for the F430 at the Paris Motor Show next year. It will be called F149. Also, Enzo will see a successor, the F70 that will arrive at the end of 2009 or the beginning of 2010.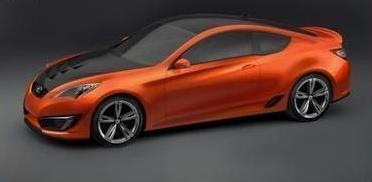 The Sonic Orange concept is complemented by a Ballistic Black carbon fiber hood, roof and ground effects for reduced weight. Strong hints of the production version are highlighted in its "Z" bodylines and powerful curves. When the production sports coupe arrives, it likely will be the most affordable 300+ horsepower car on the market, and the most dynamic performance car yet from Hyundai.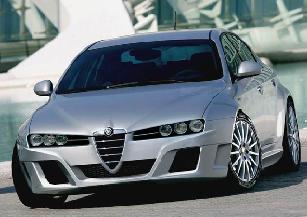 Alfa Romeo is seriously considering giving a hard time to the biggest German manufacturers. A V8 powered 159 GTA is currently under testings and will be unveiled next year at the Geneva Motor Show. When it will go on sale in early 2009 it will compete with the BMW M3, Audi RS4 and Mercedes C63 AMG.
Koenigsegg CCX and CCXR Limited Editions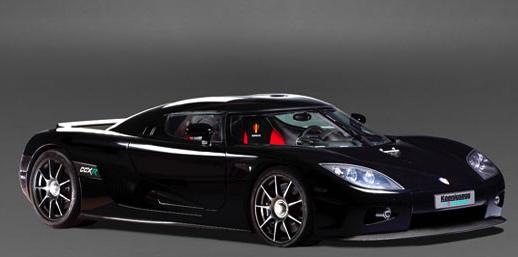 It features a 5.0L twin supercharged Koenigsegg engine, together with many other unique features. The car is more track biased compared to the standard models, as it has stiffer springs and anti-roll bars, reset dampers and lowered chassis. It also features a fully visible carbon body a large adjustable rear wing, larger front splitter and side strakes for increased down force and a unique forged wheel design.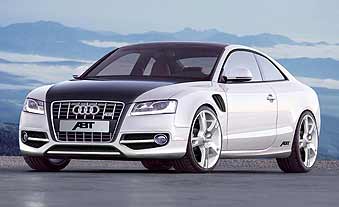 The Abt AS5 is not only optically a real sports car. In Essen it is presented with the powerful 3.0 TDI engine which, thanks to Abt Power S, now brings 300 HP (221 KW) onto the road instead of the serial 240 HP (176 KW). The torque of 600 Nm is getting free at already 2400 rpm and provide for shear force in all situations. Also impressive is the acceleration of the self-igniting engine. Exactly 5.3 seconds needs the car from standing still to 100 km/h, the top speed is 264 km/h - values which suit to a sporty Coupé like the Abt AS5.
Audi to unveil three new TT models by 2010

Audi will expand the TT line-up with three new models by 2010. There will be a Cayman-rivalling TTS in 2008, a BMW M3-chasing TTRS, and an all new twin turbo TT diesel coming in 2009.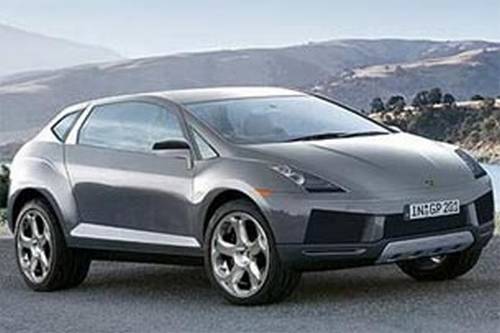 In an interview at Los Angeles Auto Show, Lamborghini CEO Stephan Winkelmann denied any rumors about a future SUV. Winkelmann said the company will focus on the Gallardo and the Murcielago, and also a new model will come every year, but none of this will be an SUV.
In the interview, Lamborghini also said that the Reventon was created to celebrate the Lamborghin's success. It will be limited to 20 units all over the world, and 11 of those are coming to USA.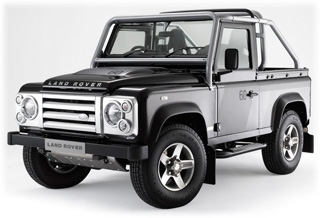 (from Land Rover Press Release) LAND ROVER REVEALS 60th ANNIVERSARY DEFENDER SPECIAL EDITION AT THE BRITISH RED CROSS BALL.
With metallic black paintwork and subtle satin black graphic decals, the Defender SVX will be available in both 90 soft-top and 90 station wagon versions. Distinctive exterior features have a contrasting silver finish, such as the unique 'Defender' and 'SVX' badges, tubular side-steps, and the bold surround for the front grille and new, clear-lens headlamps. All vehicles will also feature new, 'diamond turned' five-spoke alloy wheels, a reinforced aluminium front undershield and clear LED rear lights.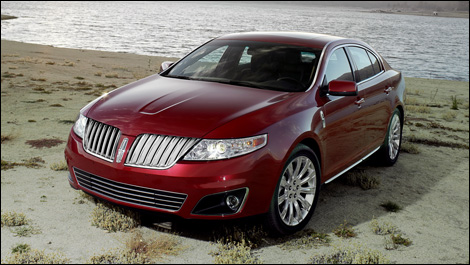 The all-new 2009 Lincoln MKS full-size luxury sedan debuts today, providing customers understated style, first-of-a-kind convenience features, advanced safety and one of the best values in the luxury market. Unveiled at the Greater Los Angeles International Auto Show, the new Lincoln flagship is designed to help fuel Lincoln's growth by attracting new customers.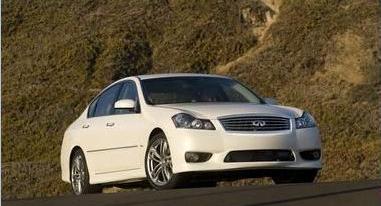 Just two years after its highly successful introduction, the Infiniti M receives major upgrades for 2008 that include the first-ever availability of Infiniti's intelligent ATTESA E-TS all-wheel drive system on the 4.5-liter V8-powered M45. The new model, designated M45x, joins the M35x to provide buyers with two choices in all-climate AWD performance.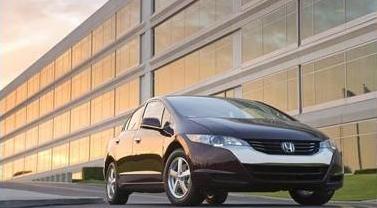 The FCX Clarity is a next-generation, zero-emissions, hydrogen-powered fuel cell vehicle based on the entirely-new Honda V Flow fuel cell platform, and powered by the highly compact, efficient and powerful Honda V Flow fuel cell stack. Featuring tremendous improvements to driving range, power, weight and efficiency - and boasting a low-slung, dynamic and sophisticated appearance, previously unachievable in a fuel cell vehicle
Hyundai i30 - Australian Car of the Year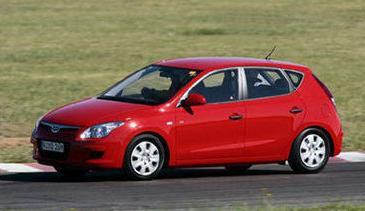 Hyundai has scored a major coup, beating a field of the world's best cars to win the 2007 CARSguide Car of the Year award with its diesel-powered i30 hatchback. Praised by the judging panel for its style, handling and performance features, the i30 was also voted CARSguide Green Car of the Year in recognition of its small turbodiesel's frugal and eco-friendly performance.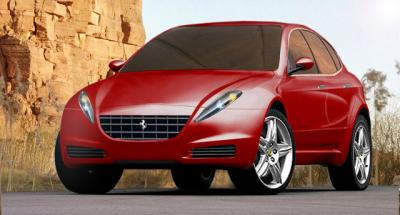 After rumors about a Lamborghini SUV, is now time to talk about a future Ferrari SUV. And even if Ferrari is about supercars, it seems that company has finally decided that they need a SUV in their line-up. Maybe the conclusion came after Lamborghini decided to built one, or maybe after seeing the success of the Porsche Cayenne, but, in any case the SUV is on its way and will be launched sometime in 2010.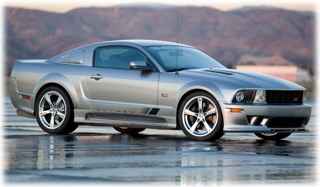 The Extreme boasts a "Saleen built" 302 cubic inch engine augmented by a patented Saleen twin-screw, intercooled supercharger. The combination delivers an unprecedented 620 Hp and 600 lb-ft of neck snapping torque.
Also equipped with a supercharged & intercooled 302 cubic inch V8, the H302SC produces 580 hp and 525 lb-ft of torque.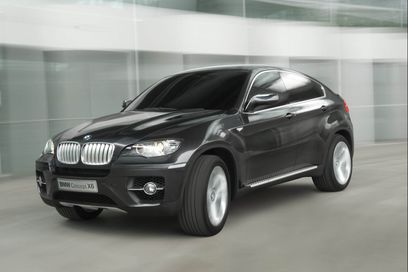 A few years ago, the idea of building a 4x4 that thinks it's a coupé would scarcely have been believed – but BMW has done exactly that with its stunning new X6. According to the German marque, the four-door, four-wheel-drive vehicle will redefine the off-roader as we know it when it goes on sale here next summer.
Lamborghini is working on a lightweight version of the Murcielago. At least 220 pounds lighter than the Murciélago LP640, the SV will have even more power than the 641-hp V12 Reventon. Sources also say that Lamborghini is working on a SV version of the Gallardo.
Toyota Celica to be replaced in 2009

The current generation Celica was taken out of production in 2005. But Toyota has good news for European sports car lovers: a replacement is under development and will be unveiled in 2009.
The new car is part of a plan for sportier models. The Lexus IS-F, which will be introduced in March 2008, will become the company's flagship model.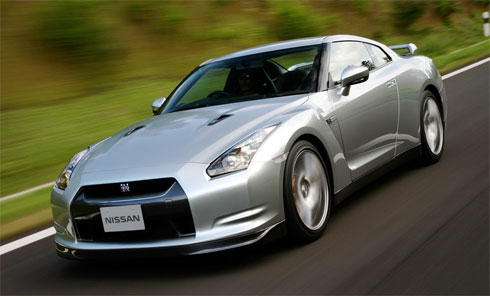 The all-wheel-drive 2009 Nissan GT-R will be powered by a 3.8-liter twinturbo V6 engine churning out 473 horsepower with capabilities of 434 ft-lb of torque. Driving on a rear-mounted transaxle, the car will only be available with a GR6 dual-clutch six-speed automatic transmission.
Nissan will give the driver use the same leather-wrapped aluminum paddle shifters currently used on the G35, according to Edmunds.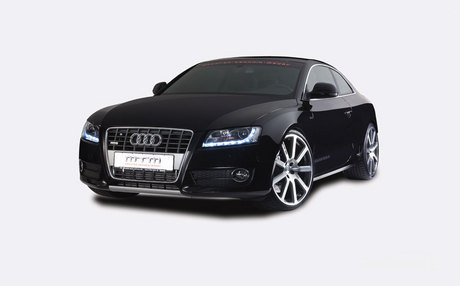 MTM prefers the subtle art of visual understatement and maximum impact from the engineering within. With the Audi A5 3.0 V6 TDi, the technicians at Wettstetten have produced a tough rival for the near peerless S5. Independently tested at Hockenheim, MTM's Thunderbolt smashed the S5 lap time by a clear second!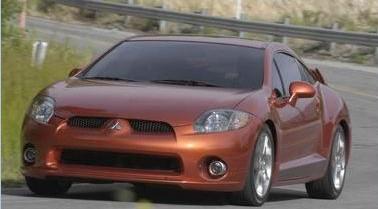 The new-generation Mitsubishi Eclipse Coupe combines thrilling design and performance with outstanding value to offer the sport coupe customer an attainable exotic. New for 2008, limited-production Special Edition models will be available with either the V-6 or 4-cylinder engine. The SE models combine an exclusive aerodynamic body package, a unique exterior graphic treatment and interior enhancements.
2009 Nissan 350Z ?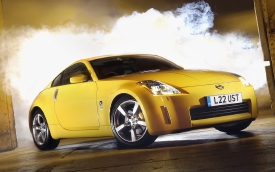 A Japanese magazine presented a few renderings of what is thought to be the highly anticipated 2009 Nissan 350Z. The current 350Z is powered by a 3.5 liter V6 engine, but is believed to get a 3.7 liter engine in 2009 (this mean that the new sportscar Nissan will get the 370Z name)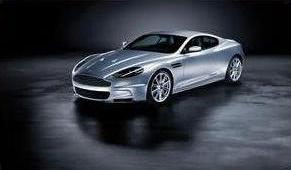 Aston Martin unveiled the new DBS at the Pebble Beach Concours d'Elegance on August 16th. Aston Martin Chief Executive Officer, Dr Ulrich Bez, said: "The DBS is the ultimate expression of Aston Martin's engineering and technical ability. It offers pure performance without compromise.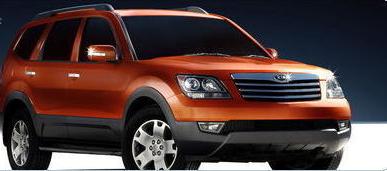 The 2009 Borrego is based on the mesa Concept, unveiled in 2005 at the Detroit Auto Show. Built with body-on-frame construction incorporating the latest in NVH engineering philosophy. Borrego will be available with either a V6 engine or the company's first V8 offering, which will also boast Kia's largest towing capacity to date.
2008 Cadillac Escalade Sport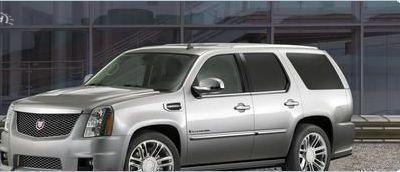 The Cadillac Escalade Sport concept showcases even more of the dramatic presence and power that has made Escalade the sales and image leader among large luxury SUVs. The Escalade Sport showcases a small-block V-8 that produces approximately 550 horsepower and is backed by a heavy-duty 6L80 six-speed transmission.

Porsche made official today the 911 GT2. Set to make its world debut in September at Frankfurt Motor Show, the GT2 is the most powerful 911 so far homologated for road use. Through its striking design with large air intakes at the front and the rear wing so characteristic of this very special model, the new 911 GT2 expresses the power and performance potential of the fastest-ever 911 right from the start even at a standstill.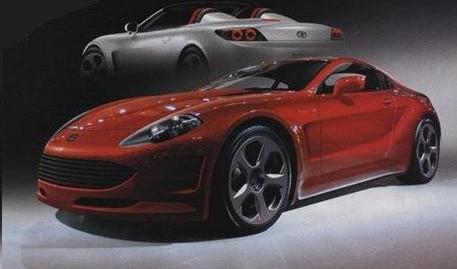 There will be both coupe and convertible version of the car, probably introduced at the same time. The convertible is reported to have a folding hard top and is intented to be more of a boutique car than a serious sport car. The coupe, however, will be just that, eqquiped with a 5 liter V8 engine producing 450 hp and 383 lbs-ft of torque.
Hummer working on small SUV for 2009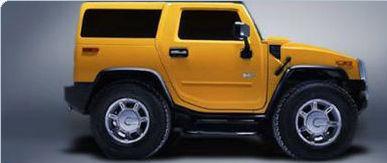 Automotive News reports the new Hummer will have similar in size to the Jeep Wrangler. The smaller, lower-priced SUV is needed to help Hummer become successful outside North America.
The 2009 H4 will be a 2-door, 4-seat model featuring a shorter wheelbase compared to other Hummer models. A concept version will be unveiled next year at Detroit Auto Show.

We know you all were waiting for the new F430 Challenge Stradale to be unveiled, but Ferrari made us a surprise today: they unveiled the F430 Scuderia (it seem they have decided for another name), a truly high-performance 2-seater berlinetta which demonstrates how Ferrari's Formula 1 know-how is carried across to its production cars. The car will be officially unveiled at Frankfurt Motor Show by Michael Schumacher.