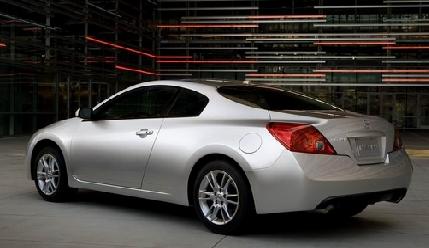 Nissan announced details on the 2009 Altima Coupe. It will be available in models and priced as follows: Altima Coupe 2.5 S 6MT $21,750; Altima Coupe 2.5 S CVT $22,250; Altima Coupe 3.5 SE 6MT $26,390; Altima Coupe 3.5 SE CVT $26,890. New for 2009 is a long list of user-friendly technology features – including standard Nissan Intelligent Key, available Bluetooth Hands-free Phone System, an advanced touch-screen navigation system with XM NavTraffic with real-time traffic information and RearView Monitor. Click Here for more details
2009 Audi A4 sedan and wagon priced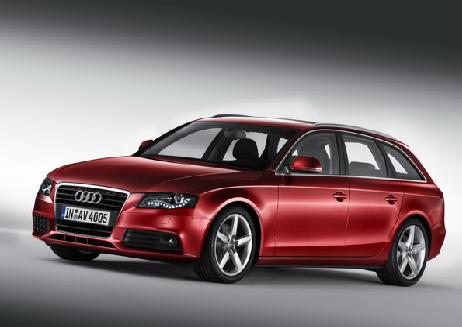 Prices for the sedan start at $32,700, equipped with the all-new 2.0-liter TFSI four that sends 211 hp and 258 lb-ft of torque through the front wheels. Quattro will be available on the four-banger, along with Audi's six-seed Tiptronic transmission. Buyers that opt for the Avant will have to shell out $34,500 for the added hatch, extra cargo room and standard Quattro all-wheel-drive. If you choose the 3.2-liter FSI V6, the six-speed manumatic is standard, along with the Quattro system. Click Here for more details
Bugatti Veyron 16.4 Grand Sport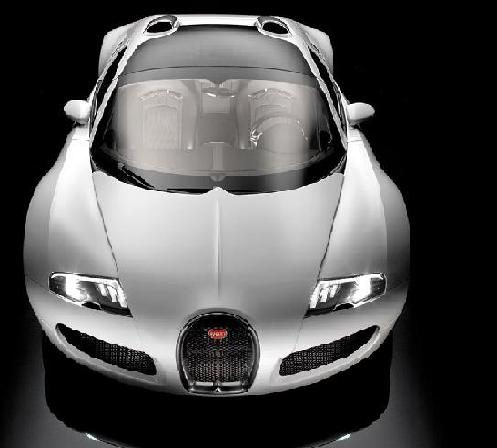 Long-rumored targa-style Bugatti Veyron will officially be called the Grand Sport. We recently learned that the pop-top Bug will make its public debut at the Pebble Beach Concourse d'Elegance in a couple of weeks. What we didn't know was that Gooding & Company will be auctioning the first order slot on August 17th, right after the best-in-show trophies are handed out at Pebble Beach. And bring more than $2,250,000, the expected starting price. Bugatti is planning to build just 80 of these Grand Sports.

BMW's lineup of M-fortified vehicles now numbers nine, which is the largest it's ever been in the sub-brand's 30-year history. For instance, the BMW M3 Sedan gets a new rear end that sports updated taillights with two LED light clusters, and the entire M3 line gets some minor interior tweaks, new colors and crash-active headrests. Click Here for more details
2010 Acura NSX will be priced around $160,000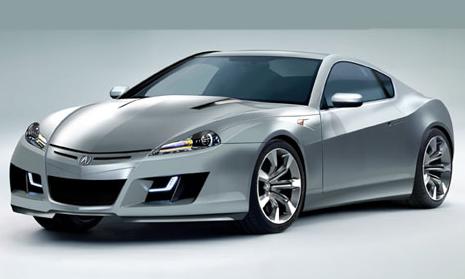 The Acura NSX is two years away from its official launch, but we can already imagine how it look like, and more than that what engine will get and what price will have.
Inside Line reports the car will have a price somewhere around $160,000, right on top of its rivals: Aston Martin V8 Vantage, Maserati Gran Turismo and Jaguar XKR. Click Here for more details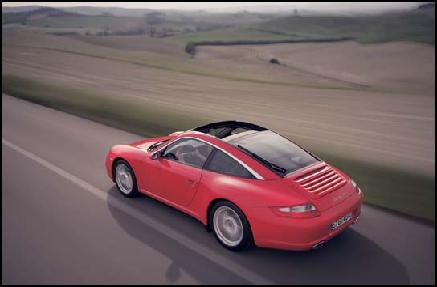 As part of the update to the 911 line, Porsche introduced the new 911 Targa last weekend. The Targa first appeared in 1967 as a removable roof panel designed in response to concerns that the tightening U.S. safety restrictions would ban convertibles. But today, with a full convertible version of the 911 available, the Targa has evolved into a large sliding sunroof. As with the previous generation Targa, the 2009 model will feature a large glass roof that can electronically slide behind the rear-window.Click Here for more details
Schumacher fine-tunes the Ferrari California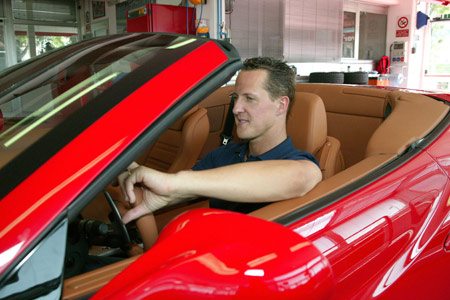 After having been intimately involved with the development of the 430 Scuderia – proclaimed as the fastest road-going Ferrari ever to lap the company's private circuit – Schumacher returned to Fiorano to give his input on Maranello's newest offering, the California. And while his opinion is hardly impartial, he certainly knows what he's talking about and his impressions were glowing. Click Here for more details & Video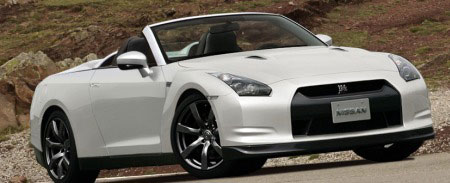 The Nissan GT-R is a fire-breathing monster, both on the track and on the canyon roads of Southern California. It's been the biggest buzz vehicle of 2008 and could be the most impressive sports car in the history of Nissan. No worries, though. The photo above is nothing more than a reasonably well done photo-shop that shows what the GT-R might look like as a cabrio.Click Here for more details
World's first electric sports car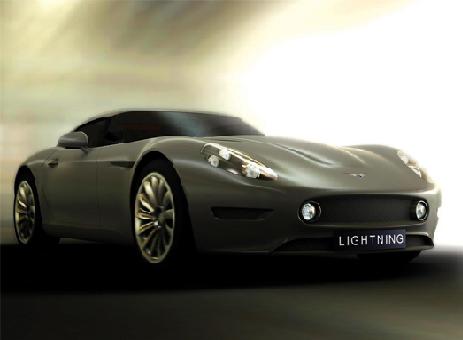 The United Kingdom has launched an electric sports car, in an effort to give eco-cars an image boost.
Electric cars, are often pictured small, impractical, and sometimes even ugly vehicles.
However, a company in the UK has unveiled "Lightning" an electric sports car - claiming to revolutionise the industry with its looks and technology. Click Here for Video & more details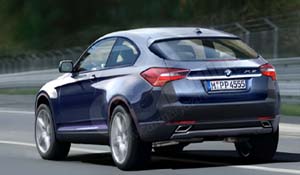 We're less than a month away from the official unveiling of the BMW X1 concept in Paris. Powertrains fitted with BMW's Efficient Dynamics system will be part of the package, beginning with 1.6-liter four-cylinder engines, eventually evolving into mild- and plug-in hybrid drivetrains. While the X1 has already been green-lit for production, the X2 is still in limbo. But if it does come to market, expect the X2 to bow sometime in 2011 after the X1 launches in 2010. Click Here for more details
2009 Audi A3: Tweaked and priced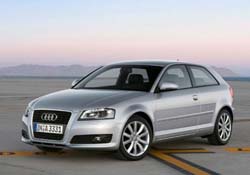 Audi gave up the details on the European-spec A3 earlier this year, but it took until today for it to disclose what changes will carry over to the U.S. model when the 2009 A3 goes on sale later this month. A cursory inspection of the exterior and specs doesn't reveal much, but dig a little deeper and the revisions become obvious. The fascia has been tweaked with a few cues from the recently revamped A4, including new LED daytime running lamps, and redesigned rollers fill the wheel wells, hiding Audi's optional Magnetic Ride suspension system. Click Here for more details
BMW 8 Series on the way, no M-version planned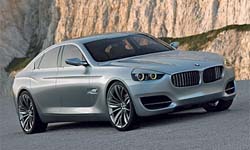 With their scopes aimed squarely at the upcoming Porsche Panamera and Mercedes-Benz CLS, BMW's M performance division is rumored to be working on their own four-door luxury GT for a 2010 launch. With its styling based heavily on the BMW Concept CS (pictured above), the platform for the new flagship will be shared with the new 7 Series. Under the hood, most expect to see a 6.0-liter V12 based on the current M5's V10, or a twin-turbocharged V8 like the one rumored for the next-gen M5. Click Here for more details
GM releases first official photo of 2010 Chevy Camaro SS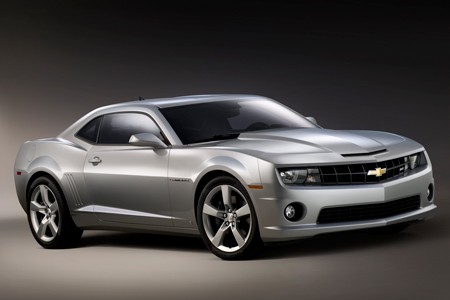 Regardless of the fact that over a dozen official looking images of the 2010 Chevy Camaro SS showed up on the web early last week, this single high-res image of the modern muscle car is notable for the fact that it is the first overall shot that GM has officially released. It showed up on the automaker's media site yesterday evening all by its lonesome with no accompanying details, but what else is there to know besides the fact it's packing a 6.2L LS3 V8 producing 422 hp and 408 lb-ft of torque. Click Here for more details
2009 Honda Legend reveals de-shielded Acura RL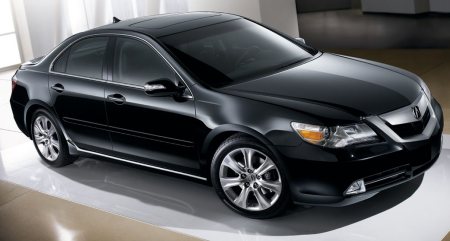 This revised model gives a new edge to the top of the range Honda and responds to customer feedback on the current model. The most noticeable change is to the exterior style of the Legend, with new lights, bonnet, front wings, boot lid, bumpers and the adoption of standard 18" wheels. Under the restyled bonnet is one of the most powerful V6 engines in this sector, giving the power of a V8 engine, while retaining the smoothness and fuel economy inherent to this layout. Click Here for more details
Toyota Hybrid iQ coming in 2010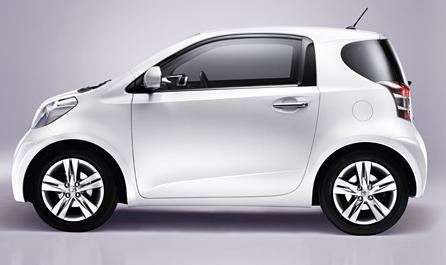 Toyota will unveil the production version of the 2009 iQ at the Paris Auto Show. Measuring less than 10 feet in length, the iQ is not just the world's smallest 4-seater ever built, but it is also a serious green machine with CO2 emissions levels starting at a mere 99 g/km. But this is only the beginning. Starting 2010, it will also gain the title of the world's smallest hybrid. Inspired by the next generation Prius, the hybrid iQ will be powered by a 500cc engine and a small electric motor. Click Here for more details
Spy shots: RR4 wearing even less camouflage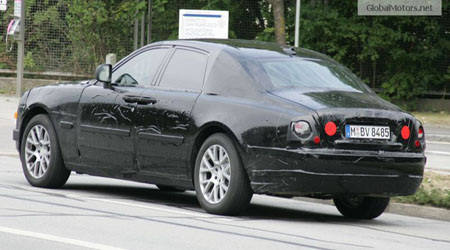 The RR4 - the Rolls-Royce that asks that you "don't call me 'baby'" is slowly undressing, striptease-like, before its final reveal at the 2009 Geneva Motor Show. Previous spy shots hinted at rear suicide doors, or coach doors as Rolls-Royce refers to them, and now it is official: the hinges on the rear door are on the rear of the door. The car has plenty of Phatom-esque cues, and although it doesn't look anything like the initial sketch, it looks like it could be a very attractive proposition when it shows up for the big dance. Click Here for more details & pictures
Mid-engine Audi R3 to replace TT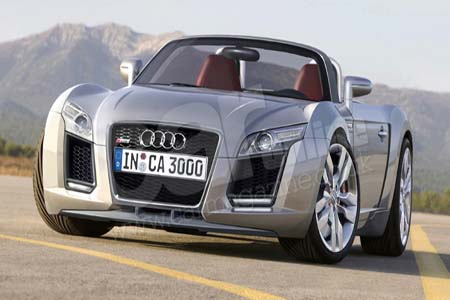 Audi's mid-engine R4 was pronounced stillborn this past year, but with Volkswagen bringing its own midship concept to the Los Angeles Auto Show this November, Audi might revive plans its own version to market in the next five years. The new R3 would effectively replace the TT, providing a better business case for VAG to produce a mid-engine platform and silencing critics that have constantly complained that the TT is merely a tarted up Golf. Click Here for more details
Bugatti releases new palette for Veyron Hermes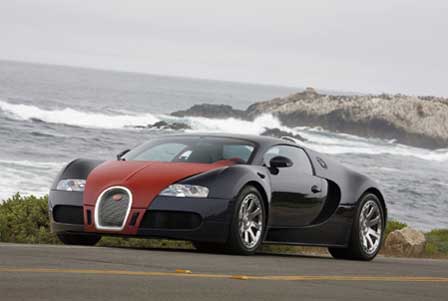 The announcement actually came from Monterey but was quickly overshadowed, somewhat ironically, by the unveiling of the open-top Veyron 16.4 Grand Sport and the subsequent auction of its first example for $3.2 million. The unveiling of the new-tint Hermes Veyrons took place at the Quail motorsport gathering on Monterey Peninsula, where Bugatti revealed the four new color schemes available: "indigo blue and vermilion", "indigo blue and lime green", " black and garance red" and "Prussian blue and blue jean". Click Here for more details & pictures
Audi A7 four-door hard-top cabrio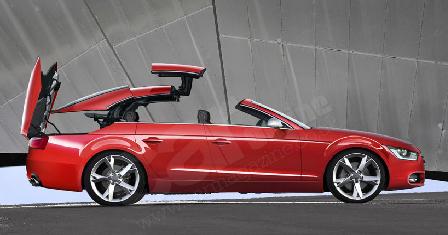 Sources have suggested that, while Audi will be behind the game in bringing a four-door coupe in the Mercedes CLS mold to market in the first half of 2010, it's got another segment-busting trick up it's sleeve: a full four-door convertible. And according to Car's illustrators, the A7 cabrio will feature a full retractable hard-top. Click Here for more details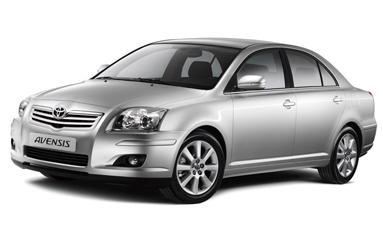 Toyota will use the upcoming Paris Motor Show in October to unveil its redesigned flagship model for Europe, the Avensis. Think of it as the old country's version of the Avalon. Though we only have a rear 3/4 shot to go by, the new Avensis looks considerably more chunky than the current model, with a short deck lid, large rear tail-lights, a strong shoulder line and some interesting concave surfacing above the side sills. We don't know much else, other than that it will be offered with more powerful and cleaner engines when it goes on sale in Europe around January. Click Here for more details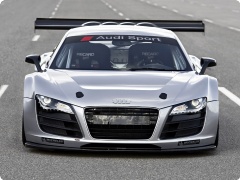 The courtship between Audi and GT3-class racing teams has officially begun with the automaker's announcement that it has developed a GT3 version of the R8 sports car dubbed "R16" internally by its project overlords at Audi Sport . The rear-drive racer (GT3 regulations prohibit AWD) features a six-speed sequential gearbox, mostly production-spec suspension components, plus an updated front end and a large rear wing designed to keep it planted to the tarmac. No additional tech specs have been revealed at this time. Click Here for more details
Ferrari to offer California with manual, HGTC handling pack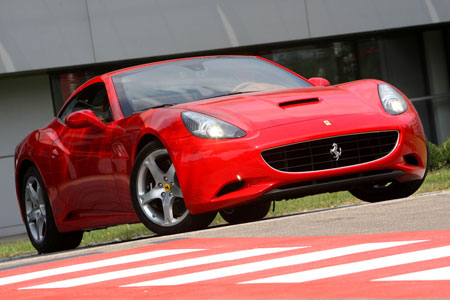 However, Maranello has not finished development of the California and intends to pacify those malcontents with some new features. For starters, Ferrari says that about 10% of its customers still demand a manual transmission, and so they will have one ready for the California by the time it actually goes on sale about half a year from now. Around the same time, Ferrari will also unveil a new HGTC handling package, like those offered for the 612 Scaglietti and the previous 575 M Maranello. Click Here for more details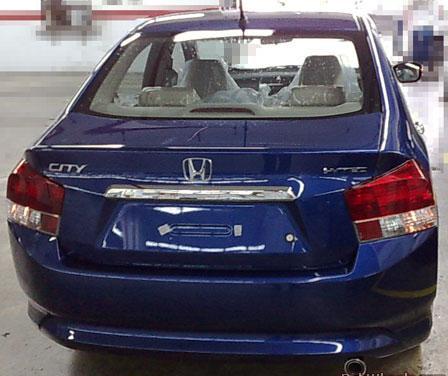 Honda's latest City, which is primarily sold overseas in Asian countries, has been outed and things are looking pretty good for the little machine. We really dig the look of the new City, with its front-end clearly derived from newer Hondas like the FCX Clarity. Inside is a neat and tidy dash, instrument cluster and center stack that makes us long for the simple designs from a few years back. Tucked in behind the steering wheel are paddle shifters for the automatic transmission and under the stylishly creased hood is a 120-horse 1.5-liter four cylinder i-VTEC engine. Click Here for more details & pictures
Mazda Kazamai concept officially unveiled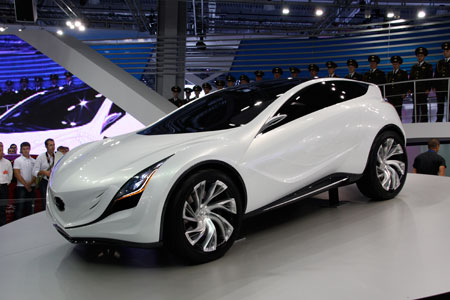 Mazda pulled out all the awkwardly executed stops for the reveal of the Kazamai concept, including four sets of dancers, guys in neon-pink shorts on roller skates and a 40-man Russian singing troop in Soviet-style dress. We couldn't make this stuff up if we tried, but what better way to kick off our coverage of the Moscow International Auto Salon.Despite the strange theatrics, the Kazamai is one of our favorite Nagare-themed concepts since the Furai and Kabura. Then again, we're suckers for two-door crossovers. Click Here for more details
ABT Sportsline tweaks the Audi Q5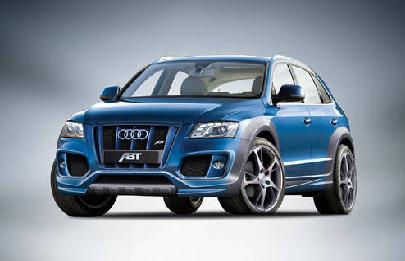 Every time a new Volkswagen or Audi is released, German tuner ABT Sportsline can be relied upon to come up with performance and appearance packages to enhance them. The latest ride to get attention is the Audi Q5, and as you can see in the renderings ABT sent out, the body kit helps matters, because the showroom-trim Q5 is actually pretty vanilla-looking. The new visuals are backed up by a modified suspension, 20" wheels, more braking power, and performance upgrades for each available engine. Click Here for more details
Rolls-Royce creates special Peony edition Phantom for UAE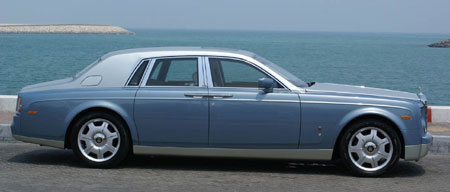 Wealthy customers in the United Arab Emirates seem to have a penchant for special editions of the most expensive luxury saloons. As if it wasn't enough to get the Maybach Landaulet revealed right there on their home turn, one Arabian customer recently ordered a custom gilded Rolls-Royce Drophead. Now Rolls-Royce has followed up with a special edition of its Phantom limousine targeted specifically for the UAE. Click Here for more details
Koenigsegg developing 700bhp four-door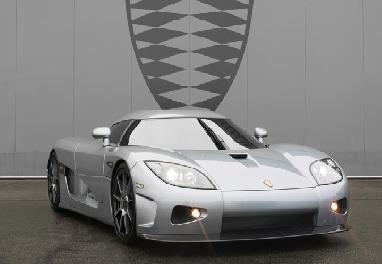 We've seen stretched out exotics before, but Koenigsegg is reportedly planning on producing a model with four doors right from the factory. Carbon-fiber saloons from the Swedish automaker have been undergoing testing for the past two years, with the new model set to be debut in concept form at the Geneva Motor Show in 2010. Sales of the car are planned for 2011 with a sizable allocation destined for the U.S. Click Here for more details
GM releases official pics of 2011 Chevy Cruze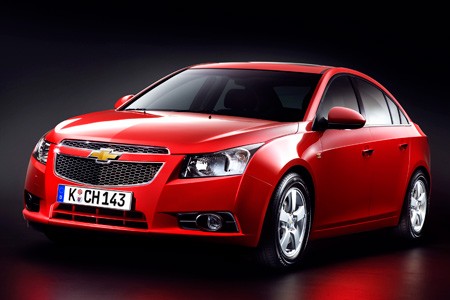 The Cruze will be a global car, and as such it's going on sale in Europe first. It will makes its global debut at the Paris Motor Show in October, where European customers will be the first to check it out in person before it goes on sale in March 2009 overseas. It will be available at launch with a 112-hp 1.6L engine, a 140-hp 1.8L and a 150-hp 2.0L turbodiesel. The North American version will likely get GM's upcoming direct injected 1.4L four-cylinder. The Cruze will also offer a five-speed manual and GM's first application of a six-speed automatic in a small car. Click Here for more details